If an artist could express lust, attraction and desire in music form, 'Your Eyes Are Ice' would be the perfect impersonation of these characteristics. This latest release by Clare Easdown encompasses a dark theme style of music that will send chills down your spine as you vibe to the lyrics of this song with the mixture of subtle dubstep music running in the background to give you that beat you'll be moving your body to. The song was recorded at the humble house of Clare and mastered by Simon Pipe in Barbados. 'Your Eyes Are Ice' has been having major success with listeners even being featured on FBI Radio, a local radio station in Sydney, Australia and is hoping to be featured on different radio stations all around the globe.
Clare Easdown is an alternative indie artist from Sydney, Australia, who aims to dominate the music industry with her unique and interesting take on vocals and music. Influenced by the likes of CHVRCHES, Massive Attack, Porishead, Madonna and Nirvana, Clare sure does have the right influences accompanying her journey to glory and it is clearly evident in the quality of her art. The artist is using her music to allow listeners to experience lust, desire and attraction as she believes that everyone should have access to these feelings regardless of where they come from and who they are. Clare Easdown has released over 20 songs since the beginning of the year and shows no signs of slowing down anytime soon. With over 7,000 followers on Instagram, Clare is offering a good fan base that will assist her on her road to success.
Claire wants to be a strong voice for body positivity, being a single parent, and the notion that anyone can and should if she can produce music. It's not how much money you have or the high-tech equipment you use. It's simply the love you have for the craft!
So, give 'Your Eyes Are Ice' a go and we assure you that you'll be going through her library listening to every song she's released and will be planning on releasing. By the artist's own words, "If I can produce music, anyone can and should. Music is a love language that shoots through the hearts of all". To stay up to date with this artist's latest projects, make sure to follow her on all her social media platforms.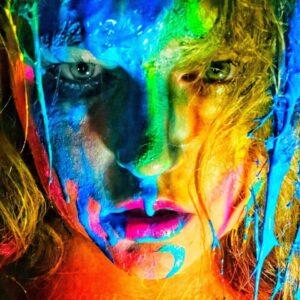 Listen & Follow: