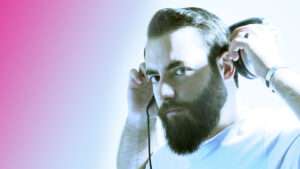 Saiidzeidan.com
I have written this article to help out new talents. This happened when a fellow artist struggled to receive Listeners, so I decided to share some information from my humble personal experience and my authentic thoughts. Although I asked him not to share this info, I felt a bit guilty, so here it is :D
I started making my music three years ago and have paid more than 15k on promotions. The thing is what I have recognized is it is not an easy job at all to stand up with competing trillion tracks released every day, but what I can advise you to do with a few steps: 1- release only quality music that follows the trends (Måneskin band, Billie Eilish, for example, not to replicate them but case study)
2- artists/music take time to be discovered five years plus if you are getting 1000 streams per day on each platform,
3- contact social media influencers to add your music to their story/ reel and posts ( make sure they have daily views and ask them for profile stats). Offer them like 20 USD +
4 - increase your social proof. Try to get on every blog, website, and magazine so fans can recognize you ( you can search and send emails for free or go to their contact info. 5- make sure that you never stop releasing ( you will learn whenever you listen to the old tracks you've made ) and if you think there is any way to improve it, you can re-release with, and maybe you can work with some professional producers and music makers.
6 - if you think your music stands out. Register your work on BMI and submit it to music supervisors, libraries, movies, and Netflix; you will earn money and fame. Accept any offer first so they will always listen and work with you. This is a bit of my personal experience. It is not easy at all, but if you're going to do it, you can. I hope I have helped you a bit with how to accomplish your mission.
Hopefully, this article might guide you a bit.
#saiidz