If you're looking for one entertaining couple to listen to while enjoying your time or cruising through a road trip then O'Reilly & Vincent are definitely what you are looking for.
Their latest release, 'The Roof Falls In' is one incredibly written song with super energetic guitars with lovely 'clapping–tapping' music that falls in the background combined with violin and flute; truly an interesting combination of instruments. The music simply tells a real story that occurred with these fellas in their own living room. Chilling one summer night, enjoying their everyday life, their damn roof fell right on the table between O'Reilly and Vincent. 'Dust on the TV' – 'Glass on the Bar' – "As The Sky Falls In" these are all lyrics in the songs that really depict exactly what happened. Did we mention that all the instruments played in the song were solely played by these two artists?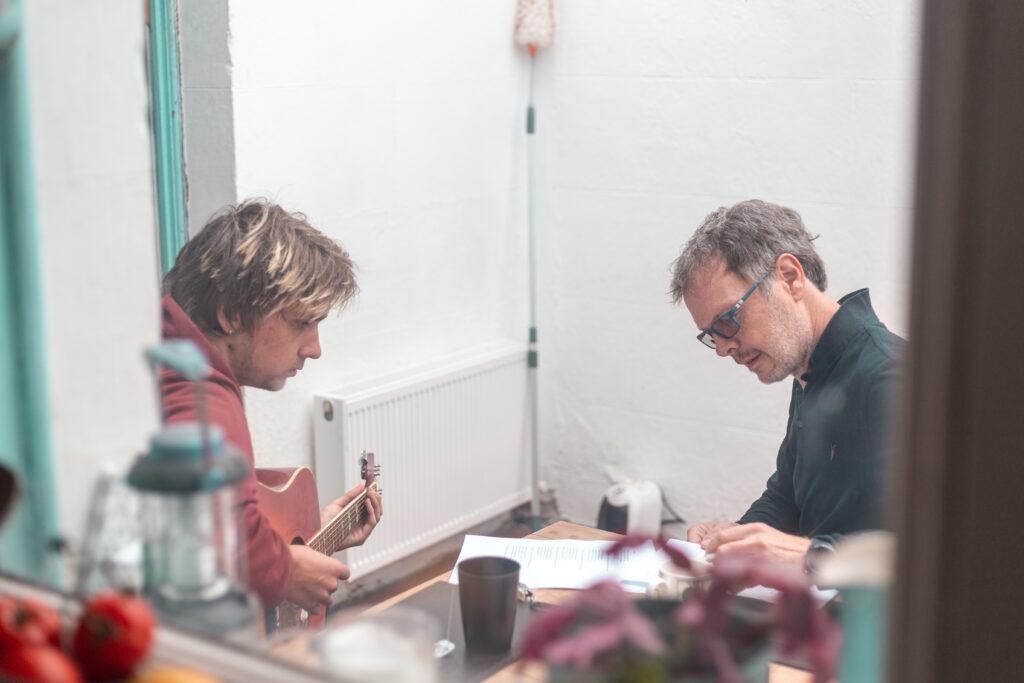 The events of that night, combined with the talent and skills of these two artists, created a really beautiful, funny song that you can vibe on while doing anything. It's really nice seeing real-life event-inspired songs, as you can tell from the vocals and the delivery that these two had a perfect time writing the song.
Finn O'reilly is based in Dublin and has amassed massive success with this new release locally in the pubs. According to O'reilly, as the song plays, the pub goes nuts as it genuinely delivers beautiful, energetic, and fun vibes throughout the place. Rod Vincent, on the other hand, is based in Ludlow, United Kingdom.
The artists have a modest social media presence that they are actively expanding, and all their beautiful music is available on their Spotify page. So be sure to follow them on their social media pages to support them and enjoy what they have to offer on Spotify, with over 15 songs in their catalog of music, all full of energy and good vibes. Oh and make sure to check out   the links below to stay up to date with their latest projects
Listen & Follow: