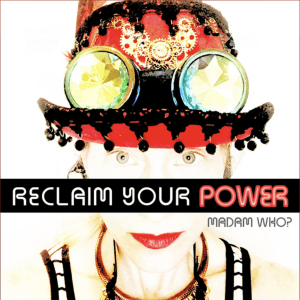 Reclaim Your Power (Original Album) By Madam Who?
Madam Who? was born July 27th, 2019, after a kind stranger pulled her from the ocean. Nine months earlier, she alter ego split with her long-time partner, temporarily leaving her two children in the home she helped build. Devastated and exhausted, she hit rock bottom.
Her new Album is called "Reclaim Your Power," Listening to this album will expose you to positive vibes with a great unique singing experience by "Madam Who?" the album features distinctive
rich, warm vocals mixed with well-shaped tuneful and engaging Melodies. I love the bass guitar solo. It is so apparent and well placed, while all the tracks are full of punchy & meaningful Lyrics.
Check out her excellent, well-made album !! You won't believe it.
Listen & Follow: