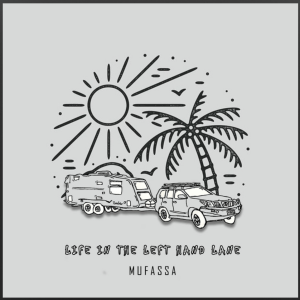 Life In The Left Hand Lane (Original EP) by MUFASSA
Uncover a side of yourself that you have never known before with MUFASSA's Chill and easy listening EP of 5 tracks
(1- Butterflies – 2- Road To Exmouth – 3- Rain On Me – 4-Magnets – 5-
Walk With Me) with his gorgeous deep voice and rhythmic acoustic.
These tracks will turn your stressful day into a great one. The music is conducive to a night drive in the country, a romantic candlelit dinner, or a Sunday morning walk. Check them out now.
Listen & Follow :