Are you a music lover in search of fresh, engaging content on Medium?
Look no further! My account is filled with original, thought-provoking articles about the latest and greatest in the music industry.
As a music blogger, I'm passionate about discovering new artists and bands to share with my readers. I also provide in-depth reviews of the latest albums and singles, giving you an inside look at what's worth checking out.
Plus, I offer insights and analysis on the music business industry, helping you stay up-to-date on the latest developments.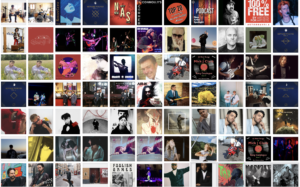 But don't just take my word for it – check out my profile and see for yourself.
You'll find a wide range of articles covering a variety of topics, from personal essays to in-depth analyses.
And with new content being added regularly, there's always something new to discover.
So why not give my account a follow? It's a great way to stay informed and entertained, all in one place. And who knows – you might just find your next favorite artist or album.
https://medium.com/@saiidzeidan