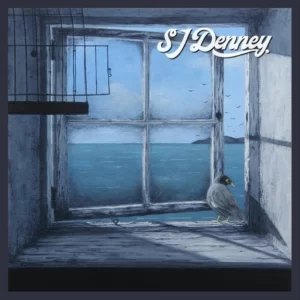 4 Reasons to Fly EP (Original EP) By S J Denney
Unlike most indie artists, S J Denney is not your typical artist. With his powerful voice and explosive lyrics, he creates a unique, yet calm sound that is hard to resist. The EP consists of 4 tracks;On Any Other Day, All I've Ever Known, And Then You Wonder..., Is This the End? It features Fatty Bass, Electric Guitar, some jazzy saxophone, and very original lyrics that hit the bones with his calm, driving voice. Do yourself a favor and check out the EP, if you haven't already.
S J Denney made what he considered to be a Highend home recording. His arrangements have developed more than ever was, He has used a wide range of Instruments from multiple regions of the world. He also feels proud of his release 4 Reasons to Fly EP (Original EP).