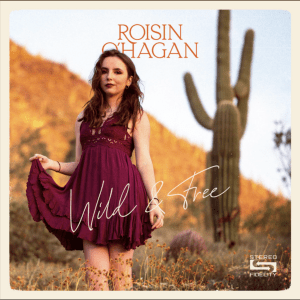 Wild & Free (Original Single) by Roisin O'Hagan
I call hearsay for this single to be so sensational, Roisin O'Hagan has released a marvelous single it should be illegal for a song to reside in my head rent free as much as Roisin O'Hagan newest release "Wild & Free" has.
"Wild & Free" is an americana/pop/country track  that is uplifting and brings you joy about the feelings and fears that come in the early stages of newfound romance. Roisin O'Hagan has an angelic voice that enchants you and makes you want to keep coming back.
I believe Roisin O'Hagan will leave a large mark on the country scene and become one of the greats. You must give her newest track "Wild & Free" a listen.
Listen & Follow: