This is one single you cannot miss out on!! The up and coming rap legend Zenodro has released his latest banger to date, blessing our ears on the 9th of November 2022. Who Ya Know (Original Single) is a collaboration between Zenodro and  producer Epik the Dawn making one revolutionary rap single.
Who Ya Know (Original Single) by Zenodro is a rap single with a hard hitting hip hop beat that will have you vibing and give you an  "on top of the world" feel, that's quite intoxicating.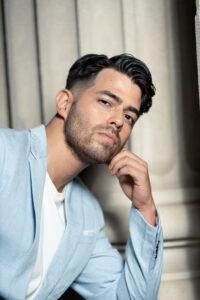 Everything about Who Ya Know (Original Single) is addictive, every aspect is unique and remarkable from the start to finish! Its one three and a half minute song that you will most certainly keep on replay!!
Zenodro is one talented artist and rapper with a marvelous husky voice that'll enchant you, not to mention the powerful production made by producer Epik the Dawn, Who Ya Know (Original Single) truly is the track of the season with all of its entrancing aspects.
My favorite part of this single is the bed squeeking where it adds a sultry and luscious tone to the single giving it a sexy and suggestive feel that you will most certainly enjoy!!

You must give Who Ya Know (Original Single) a listen, you won't regret it, the track by Zenodro and Epik the Dawn is truly ground breaking and can't be missed. So be sure to check it out and share it for the world to hear! And don't forget to like and follow all of their social media platforms to always remain up to date on all of their latest news and releases.