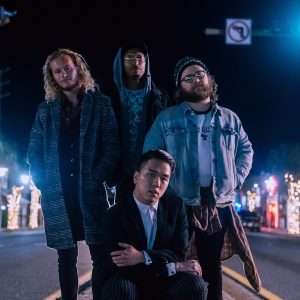 Morning Trips Where Is Your Out? (Original Single)
If you're looking for a new song to accompany your driving experience, not just in the morning, but every time you start your car, where are you looking ? by the talented Morning Trips Band.
There were some interesting lyrics in this song, the grove was a mix between solid rock drums and trap breakbeats, and the sound effects were unique, The vocals were great and well mixed and professionally produced. It's a nice and casual song that deserves to be in your music library; you should check them out
Listen & Follow:
Proving again that Morning Trips will not be confined to a genre, the boundless energy of the Florida four-piece flows through their latest release, "Where Is Your Out?" — available now!
"We have a lot of exciting concepts and visuals planned for what will be our first formal EPs," the band explains. "We are a guitar band at heart, but in our minds, we're redefining what it means to make guitar-driven music in 2022 when the modern world is so hyper and phonetical.
"We feel we are making music that really puts a stamp on the times, and that sounds like what we think of when we hear 'THE 2020's'."
With many groups and artists forced into stalemate during 2020's epidemic, Morning Trips utilized their time off the stage to recreate and formulate their sound they're debuting over a series of singles. As a result, their recently released records each etch a painting of who the group is gradually becoming — each an evolution to who they're becoming as songwriters, performers, and producers.
Described by Toronto's music Hall of Fame member, Eric Alper as a "Genre-Bending Popsters" - The Florida band's diverse sound has ranged to bubbly, atmospheric pop to hyperactive, introspective punk, and more. Showcasing a wide palette of influences, Morning Trips 1st EP will be out later in 2022.