When it comes to THE HYBRIDS their music never disappoints, from their last album "Music, Vol. 1", and their newest single that is nothing short of incredible "What if" (Original Single) is an alternative rock track that will drive you wild.
The alternative rock band that formed in 2020 is an international project of 3 band members each from a different country, ranging from nice in France, cologne in Germany, and Los Angeles in the USA. The trio does everything on their own from writing, producing, and vocalizing their tracks, and they do all of that in a virtual music studio, so distance is no longer a hindrance to international art and artists.
"What if" is a bittersweet anthem about saving the world. where THE HYBRIDS stand in the middle of a burning planet with a match in their hand and an ignorant smile on their face. Their song won't change this about the world, but they wanted to comment on it. A relatable message because all around the world people have been trying to save the world from climate change and other corruptions but the people aren't able to do anything except stand in the midst of it due to the nonchalant governments and corporations that wont change despite the people's plea's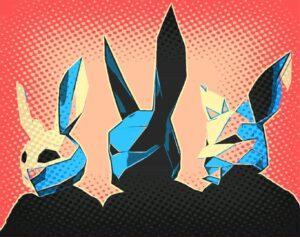 I am just in love with THE HYBRIDS, they are just an indescribable force, from powerful vocals, relatable lyrics, and a beat that will get stuck in your head, This band just has pure talent and cohesion that will have you waiting for more of their marvelous singles.
You must give What if (Original Single) by THE HYBRIS a listen, you wont regret it. And dont forget to follow and like all their social media platforms to always be up to date on their latest news and releases.