Love Ghost has been making waves with every album they produce; the Californian band's popularity has soared and fans can't get enough of their music. "venganza del fantasma," their most recent album, is a genuine work of art that has increased my enthusiasm for both life and music.
Love Ghost's most recent EP, "venganza del fantasma," contains 4 tracks with a combined duration of 11 minutes. The four-song EP is a magical listen; each song has a unique tone and conveys a story. such as the opening tune "Ghost Town," which includes Santa RM. Exceptional electric guitar playing and mind-blowing vocals can be heard in this song. I continued playing the song again and again because of how beautiful it sounded. The second song, "Inferno" featuring Conejo, opens with some great guitar work and has some hip-hop components that truly make the song stand out. The more vibrant song "ALI3N" featuring Vanity Vercetty has synth-pop melodies that truly make it stand out. Lou Cornago is featured on the album's final song, "Pick Myself Apart," which also includes inventive hip-hop and pop influences.

This is one band is simply amazing, Love Ghost is a band that deserves all the love and admiration, as their music is simply a work of art that cannot be described, listening to their music is a breath of fresh air and the moment of bliss needed during these hectic times!!
Love Ghost has a fantastic knack for selecting and creating the ideal music for our tastes since they are quite adept at understanding their audience. The band's style combines components of hip-hop, alt rock, and pop. Four people make up the band: Finnegan Bell, who plays guitar and sings lead, Daniel Alcala, who plays guitar, Cory Batchler, who plays the keys, and Daniel Gallardo, who plays the drums.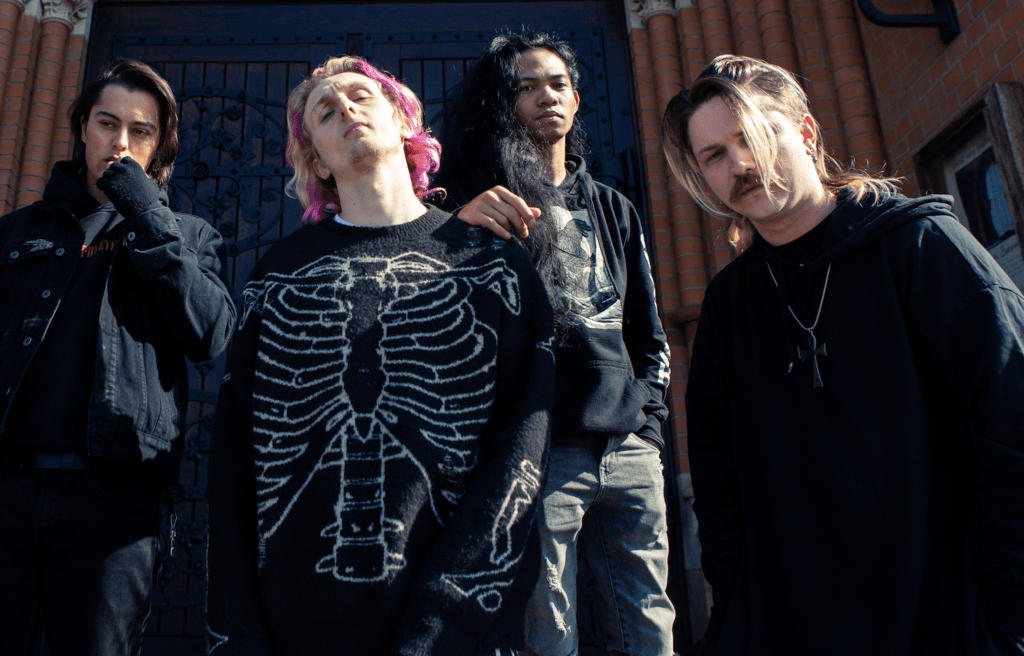 Love Ghost plays their songs with such assurance; their confidence in their work is clear when listening to their music, and that is something not all artists and musicians possess. Love Ghost is a powerful band that has all what it takes and more to be topping the charts consistently!! So Show Love Ghost all the love! Stream their music, share it for the world to enjoy and follow their social media to keep up with their musical journey.