The Margaret Hooligans are back with a new album called "Turntable Tribulations" for all you punk fans out there. The band, consisting of Meg Cratty and Mr. Strontium, released their eagerly anticipated album on October 21. It consists of 7 tracks and has crisp recordings and tight production while yet maintaining the chaotic energy of the duo. "Oh Lord, Hit It" is the album's opening track, and oh lord, did they hit it with the song's raw, amazing fusion of drums, guitar, and vocals. You'll want to jump up and dance and head-bop like you've never danced before after hearing the music. It allows the listeners to feel free and move as they want. Crazy drumming followed by classic guitar riffs open the second track "Good Morning micro Man", the song is a direct attack on shallow tech billionaires that are poised to bring this planet to an end. The third piece is a rock tune called "Red Rider" that incorporates an altered electric ukulele. The song, which makes reference to the fairytale "Little Red Riding Hood," has powerful percussion, guitar, and vocals.
Next up is track five, which is my personal favorite. "Pete and Roger" is a dedication to Pete Townshend and Roger Daltrey, the founding members of "The Who," whose music the pair considered influential. The ukulele guitar production on this tune, along with the raw recording approach nearly makes you feel like you're watching a Margret Hooligans concert live, makes it the album's standout track. The song "Bippity Boppity" starts off with frantic jazz percussion, complete with rock elements and crazy guitar. Out of all the tracks we've heard, this is the most inventive because of the fast vocal combination that adds some rap and groove to the melodic mayhem.
"Psycho Diapers" serves as a close-in. A stunning 11-minute rock opera tune with four chapters connected by fictitious advertising jingles. The vocals are so strong that you can't help but follow along with the tale being sung, which is about a guy who learns to manage life on his own. The song is extremely enjoyable, employing tribal-type beats and experimenting with different instruments.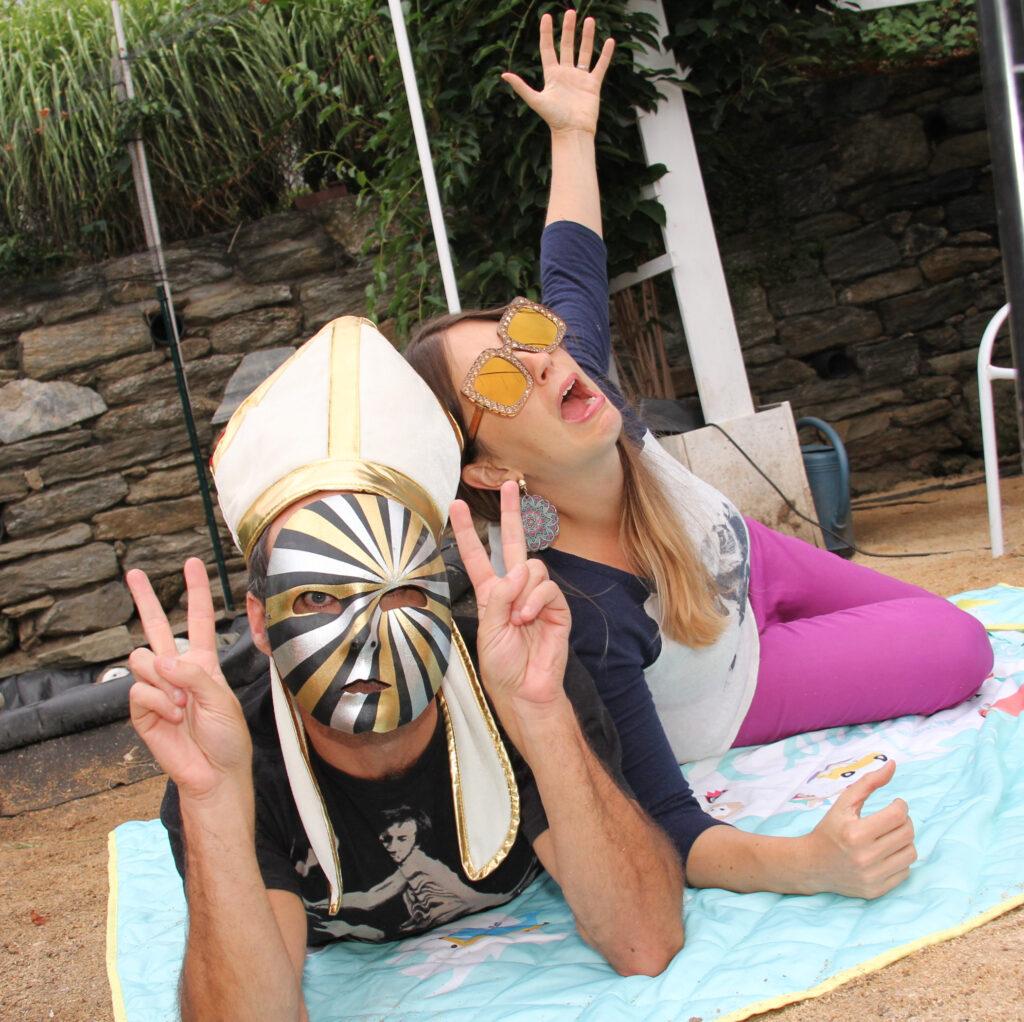 This is one magnificent rock album, that will make you shudder in ecstasy at the band's brilliance, especially its lyricism as its one of the strongest components in this album, with every song having a unique narrative that draws you in deeper making you yearn for more. Additionally, every piece in this album contains some sort of experimental aspect, which elevates the production value even further. Check out "The Margaret Hooligans" on your streaming platforms, and don't forget to give them some love on Instagram and all of their other social media accounts.