Gina Williams is back again blessing us with more music for us to enjoy this Summer. After some time away, the wait is finally over as she brings us the most amazing Summer beach party album you've all been secretly looking for. The latest album 'TOUCH DOWN' is guaranteed to get you moving on the warm beach sands.
Gina Williams is a truly talented artist with a beautiful vocal range capable of getting the listeners hyping and moving with the beats her music has. 'TOUCH DOWN' is a great album to be enjoying this summer on your next beach event with 10 songs and over 25 minutes of playtime; it will be keeping you busy for a good while. Did we even mention she's talented beyond just singing? Gina is a professional singer, songwriter, pianist, composer, producer, and film & television actress so yeah she's a little bit of everything and pretty good at it all. If we were to list this artist's contributions we'd need a bigger article but... we'll be listing some just to prove a point. Greater Twin Cities Youth Symphonies Call for Scores Competition (2019); Commissioned to write "Glory" (1999) the anthem for Grenada's 25th Anniversary of Independence.

It's not all parties with Gina, with over 50 songs in her library, she's got music for every taste... Jazz? She's got it; Rock? Yupp that too... Pop? Gospel? Latin? Christian? Dance?... EVERYTHING... so be sure to check out her Spotify account and stream through the beauty of art she's been pushing out lately. Oh, and to make things even better, and to emphasize on her success, she's got some serious social media presence with over 10,000 followers on Facebook so yeah she seems to shoot for the stars.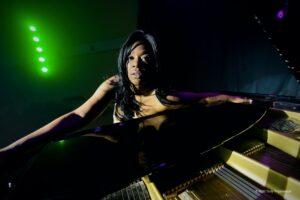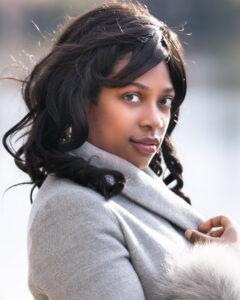 Now enough talk let us get 'TOUCH DOWN' playing and pump up the summer parties the proper way, the Gani Wliiams way, and once you are done partying, hop on to her social media pages and Spotify page to show her some love and well-deserved appreciation. OH!!, and finally be sure to check out her website to stay up to date with all her latest projects and music plans that are to be released. 
Listen & Follow: