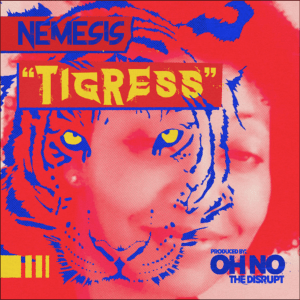 Tigress (Original Single) By Nemesis
"Tigress" is the new empowering anthem produced by Oh No The Disrupt, written and performed by Los Angeles Hip-Hop / R&B artist & Rapper Nemesis. The track is released on all digital stores, including a well-produced video performed by the artist herself. The track feature confidence, conviction & heartfelt vocals, and an attractive, well-shaped melodies, the lyrics are authentic with deep, punchy the meaningful message, the artist is professional with a creative vision.
Nemesis's philosophically charged wit and accelerating boom bap beats are influenced by musical legends like Rakim, Lauryn Hill, Busta Rhymes, Wu Tang Clan, KRS One, Missy Elliott, and MC Lyte.
Listen & Follow :