Upbeat and energetic, this single will most certainly put you in a good and positive mood. Phonix has released his latest and second-ever release to date "The Little Things" (Original Single) a magical combination of genre's that will blow you away, this single is a bit of everything a little country, a little pop, and a little soft rock mixed into one to make for a unique and momentous listen.
"The Little Things" (Original Single) is one single you need in your life, its addictive melody will raise your dopamine levels and add a massive smile to your face with its unique and marvelous vibe that'll transport you into a different dimension where all your worries disappear.
About how sometimes the little things in a relationship can build up into one big insurmountable thing that will not be moved and be what makes the relationship stronger and better, a meaningful, romantic, and wholesome single that's relatable and will resonate with anyone that has a heart.
The vocals on "The Little Things" (Original Single) are amazingly deep and husky yet soft where you can feel the emotions put in while singing the track, perfectly accentuating and adding levels to the masterful instrumental playing, Phonix play all of the instruments by themselves Guitars, Bass, keys, synths, organ, piano, drums, and they do all of that in a breathtaking manner.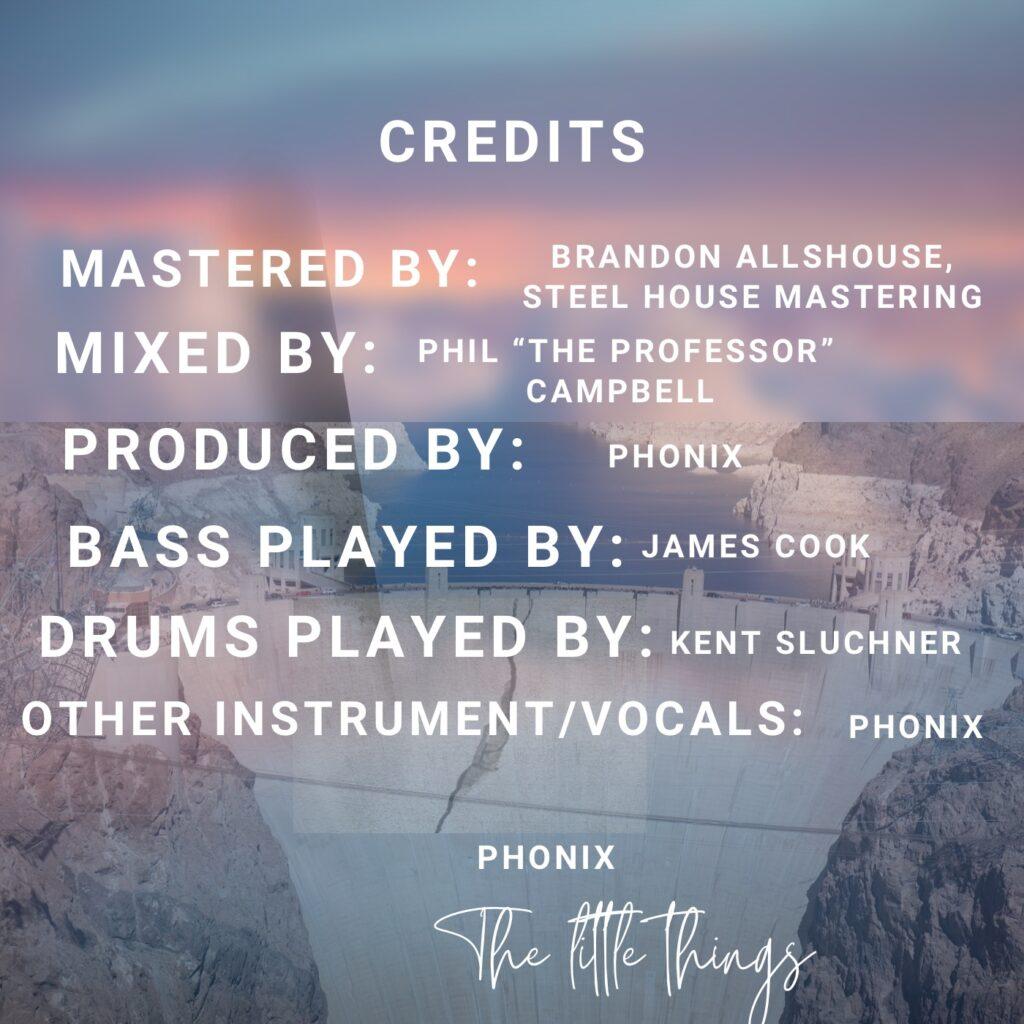 You must give The Little Things (Original Single) by Phonix a listen, you won't regret it. And don't forget to like and follow all of their social media platforms to always remain up to date on their latest news and releases.