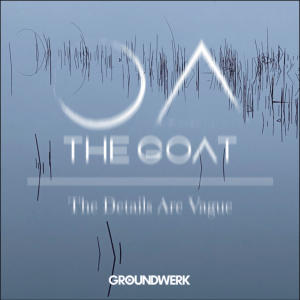 The Details Are Vague (Original Album) By The GOAT
Here is THE GOAT, the electronic artist who presents his groundbreaking epic original album "The Details Are Vague." It consists of 12 super powerful tracks to pump your blood pressure at 138 beats per minute. You will hear that every DJ dreams of making a driving grove for the primary set on this great album. His instruments and synths are so unique that I have never heard them before, and his style is more industrial electronic EDM with ultimate progression.
More to know : The GOAT is the musical alias of Chris Marcinikiewicz, whose uniquely potent signature sound is best described as 'peak-time, after-hours techno steeped in minimalism and dark, abstract textures'. Undeniably hard-hitting and steeped with shadowy fire, Marcinikiewicz masterfully fuses Techno, Industrial and Ambient sounds to create a commanding wall of sound. The GOAT is no stranger to the music scene. He has been performing electronic music throughout Western Canada since the early 2000's, and shared the stage with artists like Chris Liebing, Layton Giordani, D-Unity, Ramon Tapia, Kevin Saunderson, Dave Angel, and Claude Young.
Listen & Follow: