The Creative Sound Blaster X4 is the successor to the popular X3 model, with some notable upgrades that caught the attention of audio enthusiasts. Out of the box, its premium feel is evident - the dark grey chassis has a sleek, sophisticated look. Setup is straightforward, simply connecting via USB to be immediately ready for rich sound. Included accessories like optical and USB cables maintain the quality seen in the hardware itself.
In design, the X4 innovates with its modular volume dial at the center for intuitive control. The ring glows differently based on task, whether adjusting volume or mic levels. A variety of ports allow versatility, with headphone, mic, optical, and speaker connections to support various audio gear.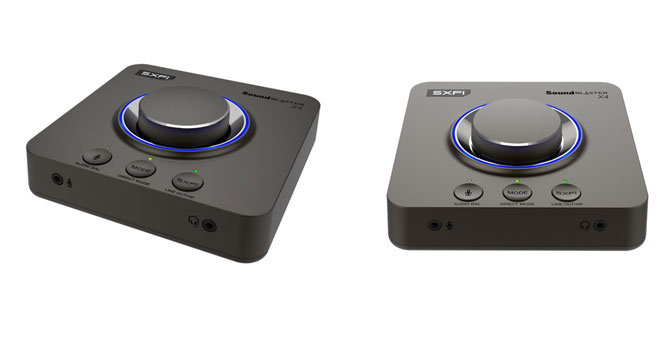 Performance is where the X4 truly shines. Features such as Scout Mode provide clear tactical advantage for gamers, while surround sound delivers total immersion. Music appreciation is also enriched through technologies like Super X-Fi replicating studio quality soundstages. Customization via the Creative Control panel allows deep tweaking of EQ, modes, and more to suit any preferences. Useful bonuses like NoiseClean enable clearer communication too.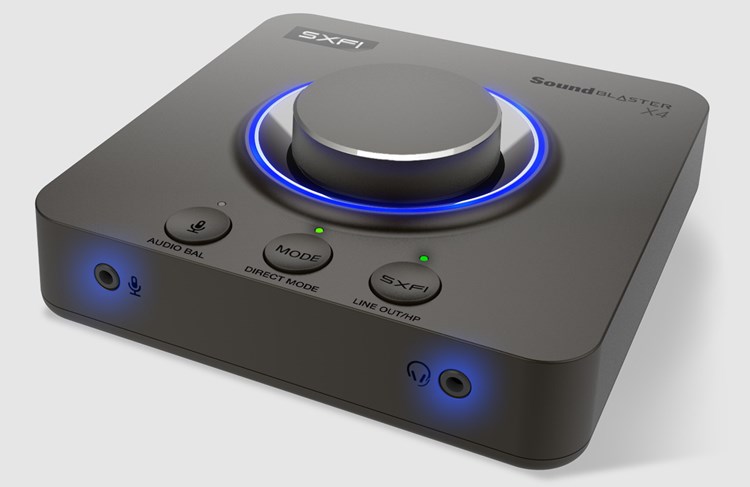 Across applications from games to music to calls, the Sound Blaster X4 delivers top-tier audio that noticeably enhances the experience. Coming at a reasonable price point, it satisfies needs of audiophiles, gamers, and general users alike with its powerful solution. If superb quality audio onboard and desktop is desired, the X4 proves itself a worthy upgrade.
BUY NOW