Cordel Williams, known as Arrow Santi, is from Long Island, New York, and can only be described as the Jack of All Trades. This rapper writes out his lyrics, raps them at his studio in Bay Shore, New York, and records, produces, and publishes them all alone. It is only a matter of time before Arrow Santi gets the recognition he deserves and his hard work pays off to become the next big artist to dominate the rap industry. With his new album release, 'The Ca$h Tape', the road to success has never been closer.
Arrow Santi's talent lies in his ability to deliver different vocal styles inspired by the likes of XXX Tentacion, Juice Wrld, and Playboi Carti combined with his own twist and style to tell rap his story through his own lyrics. As described by Arrow Santi's, 'The Ca$h Tape' is to be experienced in full, as a series of events, a narrative of struggles on the road to success. The album will be aggressive at times and shall be relaxing at others as it is a reflection of Arrow Santi's struggles as he aspires to dominate the rap industry.
Arrow Santi is by no means an amateur with a library of 15 singles, and 'The Ca$h Tape' album amassing 12 songs; Bahama$ being our personal favorite of the album as it has an aggressive yet energetic theme to it that makes it special, we are sure you'll love it as well; One thing is guaranteed by this artist is that he will keep you guys entertained for hours.
Arrow Santi's presence on social media is truly a force to be reckoned with; He amasses over 10,000 Instagram followers, 9000 Twitter followers, and an impressive 5000+ followers on SoundCloud and shows no intentions of slowing down anytime soon. This artist is definitely on the right track to dominate the industry.
So, are you willing to join Arrow Santi's fanbase? Check out his latest album, and we guarantee you will be coming back for more.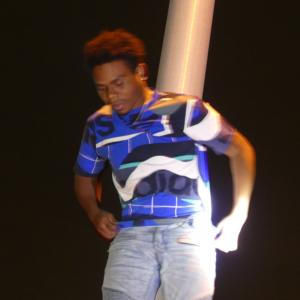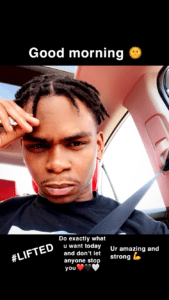 Listen & Follow: