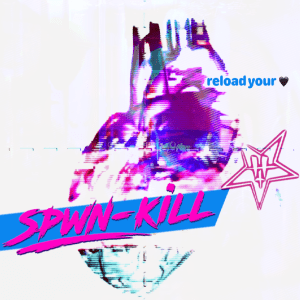 spwn-kill <3 (Original EP) by hangtime
Hangtime has released his newest Ep," spwn-kill <3" the Ep is a Dark Wave Electronic track that gives you glitchy alternate dimension vibes. Hangtime's music disregards the lines of creativity and branches off into his own unique style of music and creation.
Spwn-kill the first track in his Ep has captivated me it is different then what is expected in a alluring hypnotic way that makes you want to know more and discover Hangtime and his work.
The vocals of hangtime are heavily distorted and manipulated and it almost gives a dystopian feel that is almost cathartic, "reload yr heart" his second and last track of his Ep at some points feels like a psychedelic trip.
Hangtime is a truly talented artist who has gone outside of the box and is rocking it. You must definitely give his Ep "spwn-kill <3" a listen.
Listen & Follow: