Meet The Reveal – a southern-fried band that's taking the industry by storm with their unique blend of bluegrass roots and modern influences. Their single, "Shadows Dancin," showcases their marvelous sound, and with it, they are bringing a raw and gritty vibe to the scene that'll have you feeling like you're right in the heart of the deep south.
As the track begins, the lead singer's raspy vocals immediately captivate the listener. The timbre and tone of his voice are both rich and powerful, showcasing an impressive range and an unmistakable southern flair. The sheer emotive force of his delivery is almost overwhelming, hitting you like a kind, southern breeze that carries the soulful spirit of the south.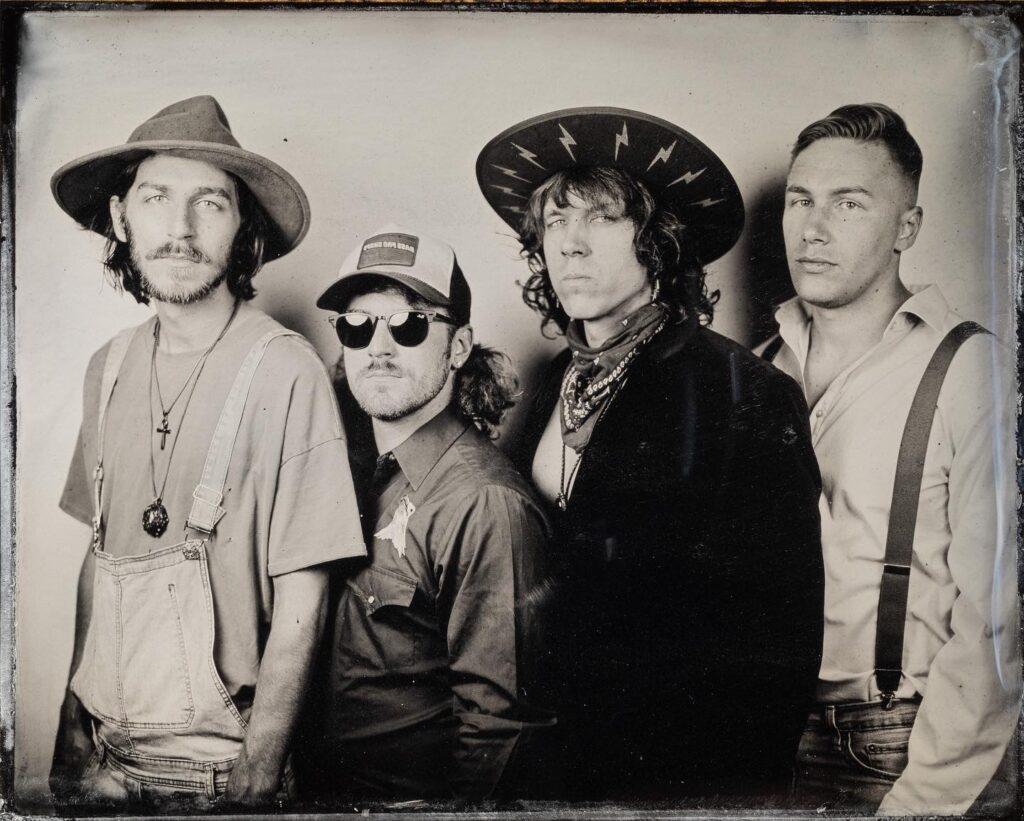 As the song progresses, the listener is treated to a masterful display of instrumentation that perfectly complements the vocal performance. The banjos, strings, and percussion all come together in a seamless, yet dynamic fashion, creating a tapestry of sound that's both vibrant and infectious. It's a true testament to the band's musical prowess, as they manage to blend traditional bluegrass elements with modern sensibilities, resulting in a sound that's both unique and familiar.
However, it's the banjo that truly steals the show. Its bold and energetic sound reverberates through the entire track, infusing each note with an unbridled energy that's impossible to ignore. It starts off with full power, driving the rhythm forward and adding an extra layer of depth to the already compelling vocals. The banjo never lets up, and it remains a constant presence throughout the entire track, giving the listener a sense of groundedness and stability amidst the chaos.
When you combine the banjo with the lead singer's vocals, you get a recipe for success that's nothing short of phenomenal. The end result is a track that will have you feeling like you've been transported to a warm, southern night.
If you're a fan of bluegrass or just looking for something new and elating to add to your playlist, then I highly recommend giving The Reveal a listen and a follow. Head over to Spotify, give "Shadows Dancin" a spin, and get ready to be blown away by this incredible band.