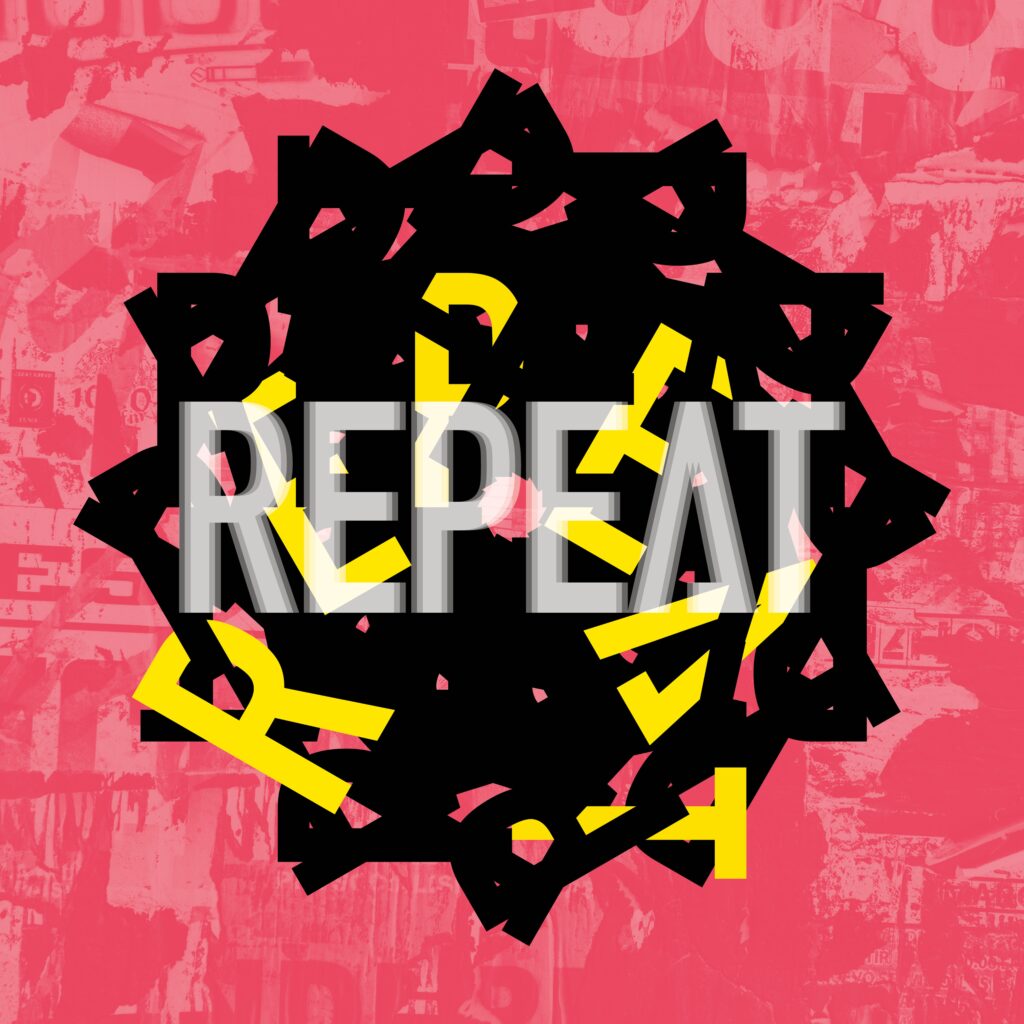 I'm here with the newly formed band, Repeat, and their self-titled debut album, which is worth dedicating some time to listening to this weekend. Repeat is made up of seasoned musicians Torbjörn Hallberg, Johan Holmberg, and Mattias Belin. Produced by Joakim Lindberg at Studio Sickan, the album wastes no time diving headfirst into crunchy riffs and powerful rhythms that'll have you hooked from the get-go.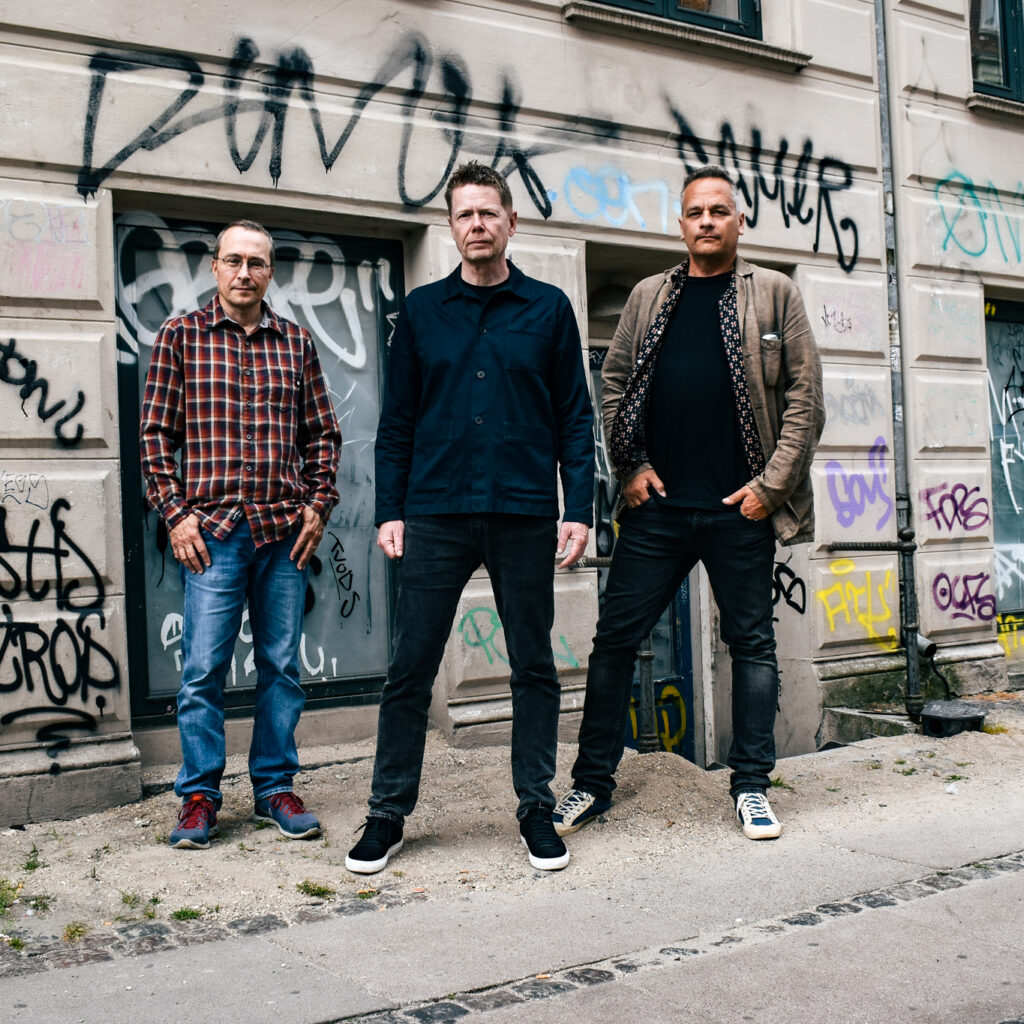 Across its eight tracks, Repeat immerses you in a swirling vortex of thick, fuzzy guitars, buzzing bass, and serious percussion. Even with everything in the mix turned up loud, Lindberg manages to capture the raw energy of a live show while also letting each moving part shine through clearly. The tones they release out of their axes are creamy and warm, but boy do they pack a wallop too.
Songs like the opening "Repeat" and "I don't know" really grab you by the shoulders and throw you headfirst into the music. The energy is off the charts and the guitar is incredibly good. These players can seriously play, shredding arrangements and throbbing out tight rhythms that make everything sound effortless. "Out of control" - takes the intensity to the next level. The lead riff is killer and the tiny details blew my mind. I had to relisten multiple times to take it all in. They show even more of their talents with the stunning "What you see," weaving spellbinding guitar textures, while the drummer lays down inventive patterns. The album closes hard with "Harder," going out with larger-than-life flair.
What stood out the most to me overall was just how cohesive the album flows as a complete listen, despite being very high-octane the whole way through. Repeat writes hooky, loop-worthy riffs that'll be stuck in your head for days on end. They're the type of tune you'll want on repeat during your next gaming session or road trip out of the city.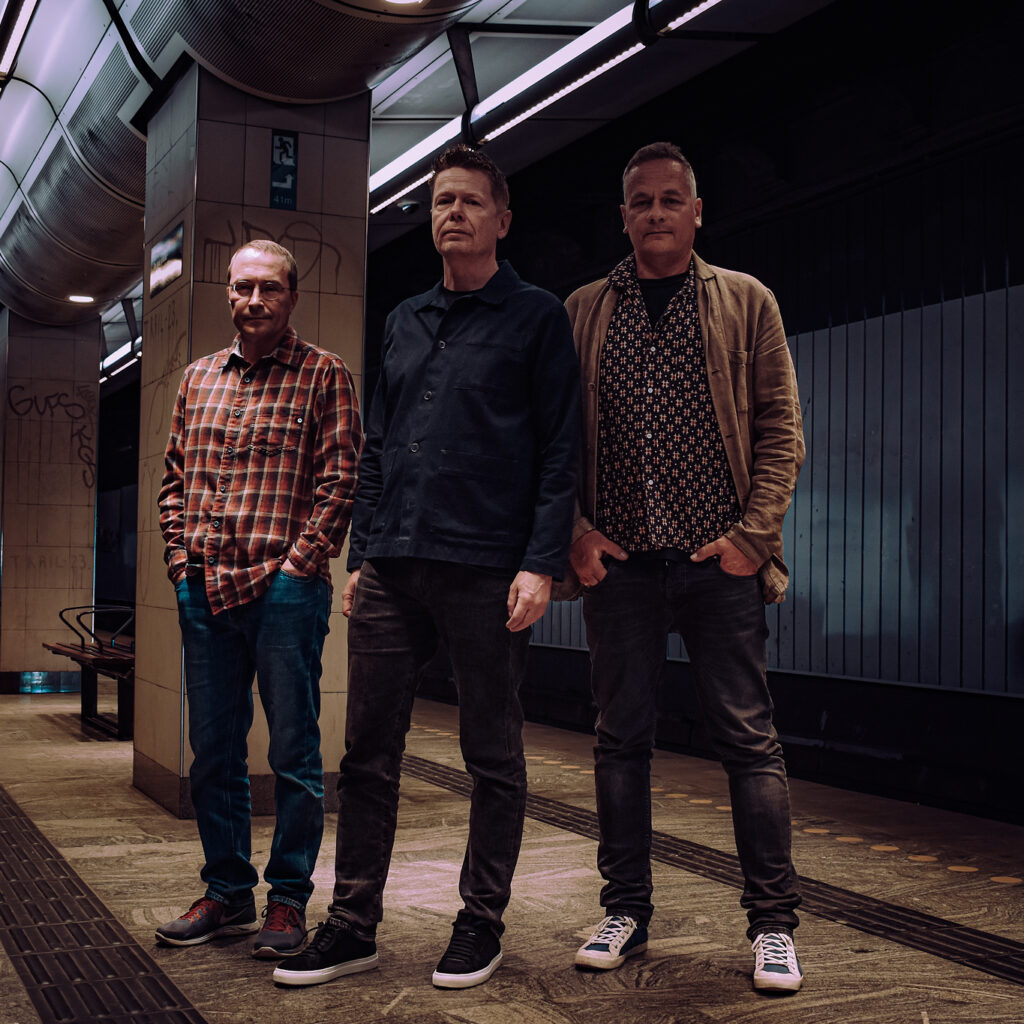 So whether you're into heavy, psychedelic rock or just love discovering killer new talent, I can't recommend Repeats' self-titled debut enough. They have put in their dues on this album, and it shows in their tight, polished performances. This record is primed to cement Repeat as leaders of the uprising rock scene up north. Give it a spin - it just might become your new favorite discovery of 2023!