Hold on to your headphones and get ready to be transported to the sonic world of ELI MONTANNA, aka Elijah Nathan Davis. This rising artist has just unleashed his debut release of 2023, a six-track EP titled "Recovery" that is nothing short of a hip-hop tour-de-force. The rapper wants us to delve deep into his soul, and he has succeeded in spades. This EP is all about ELI MONTANNA's journey to self-healing, self-discovery, and self-realization after a tumultuous year in 2022.

The first track, "Believe It," sets the bar high for the rest of the EP. The heavy bass-laden beat that hits you from the first bar is like a shot of adrenaline, getting you pumped up and ready for the ride. Eli's rapping is on full display, spitting rhymes that are lightning-fast, intense, and packed attitude. The beat is a genre-defying mashup of trap, grime, and everything in between that creates a sound that is entirely ELI's own.
"Table For 2" slows things down a bit, but don't let that fool you, it's no less impactful. The slick, soulful beat supplies the great backdrop for introspective rapping, and ELI's flow on this track is like silk - effortless, smooth, and full of soul. The beat is an eclectic mix of live instrumentation, samples from classic hip-hop tracks, and futuristic synths that elevates the listening experience to the next level.
"Top Five" is where ELI truly shines, delivering a straight-up cypher over a classic boom-bap beat. The rapper's delivery is raw and unapologetic, with rhymes that are as clever as they are cutting.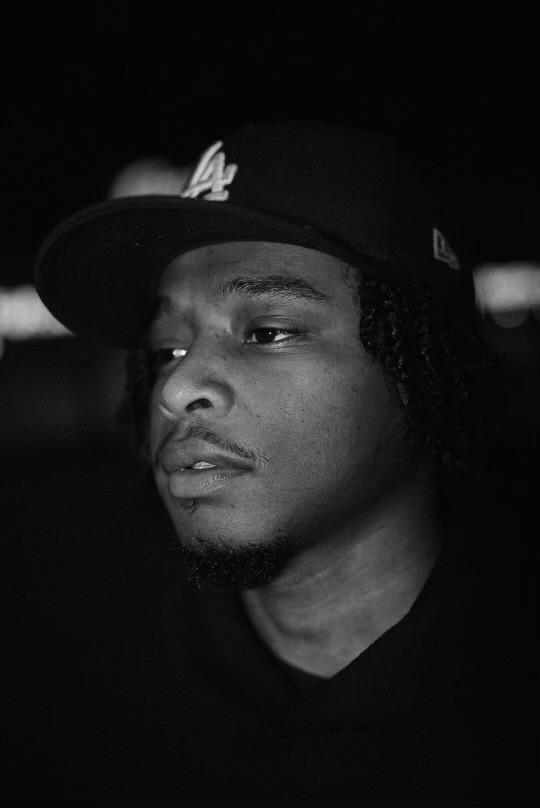 "Down To Earth" is a high-energy banger that will have you up and dancing in no time. The Rapper's delivery on this track is just as energetic, with a flow that is nothing short of electrifying.
You'll be swaying along to the soothing, seductive slow groove of "Sleep Deprived (extended)". The laid-back, mellow rhythm is the ideal foundation for rapping, and ELI's performance on this single is pensive. This song is ideal for taking the time to relax, breathe deeply, and enjoy the ride.
Finally, the sixth and final track, "Ocean Eyes," is a smash that brings the entire EP full-circle. The beat is dynamic, with a bassline that will get even the most stoic of headbangers moving. The beat is a progressive mix of EDM, trap, and classic hip-hop.
"Recovery" EP is a solid 10 out of 10. It is a hip-hop masterpiece, that you have to give it  a listen to, available on streaming platforms. And follow ELI on his socials for future updates.