Get ready to be swept away by an electrifying experience that will tantalize your senses and leave you yearning for more. Jagas' album, "Ravi.e.s," not only shows off their deep passion for music, but also highlights their immense creativity and versatility as a group.
The album kicks off with "Cerf-Volant," a beautiful and melodious tune that showcases Jagas' skillful use of harmonies and flashing keys. The song captures the essence of a summer day, with the sounds of the guitar and piano dancing together to compose a dreamlike atmosphere.
"Viens chez moi" is another standout track on the album, with its upbeat tempo and happy vibe. It's a song that will make you want to dance and let go of all your worries. "Super zéro" is a lively and dynamic track that shows off Jagas' ability to create complex and intricate vocal arrangements. The song is driven by upbeat guitars and fast drums, which perfectly complement the twinkling vocals.
"Ma compagne" is a slower and more melodic tune that begins with electric strings and builds up to an unrestrained climax showcasing the depth of Jagas' vocal line. The song has a dramatic feel to it and is full of raw emotions that will tug at your heartstrings. In contrast, "Rien à perdre" is a high-energy track with vocals that sound like they're rapping. The vocals are emotional and full of vigor, with the high guitar soaring loud and clear. It's a song that will make you feel alive and ready to take on the world.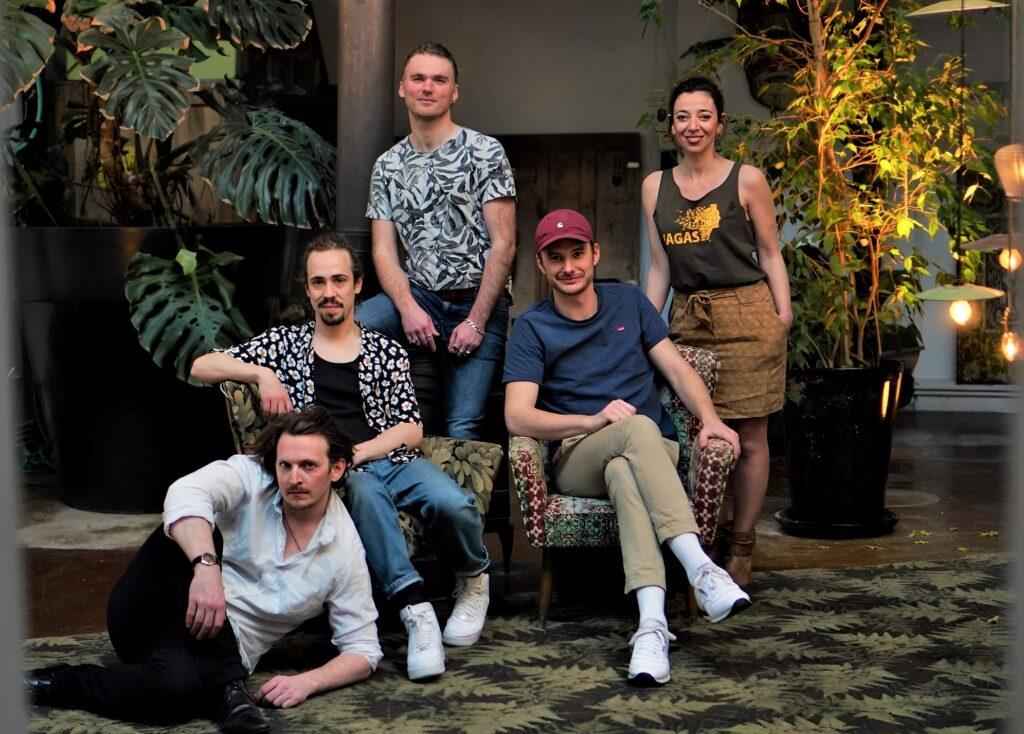 "Militant" has a very modern rock feel to it, with a bassline that is so infectious that it will have you headbanging along. "Ton enterrement" is a hauntingly well-flavored ballad that is proof of the diversity of Jagas' music. The song is slow and melancholic, like a lullaby that touches your heart and makes you feel at peace.
One of the biggest beauties on the album is "FPG," a groovy tune that caught my attention with its versatile guitar and vocals. The harmonies and the overall composition of the song are truly impressive, and it's a track that will make you want to move and groove along. "Ravi.e.s" is the perfect French song, with an accordion that starts the song and makes you feel like you're walking the streets of Paris. The album concludes with "Jagas fort Rêveur," a song that is very different and eclectic from anything else on the album. The autotuned vocals and the loud keys and guitar make it a unique sound.
"Ravi.e.s" is an esthetical and diverse album that you need to give a listen to, we urge you to check it out on Spotify. And while you're at it, make sure to follow them on their socials to keep up with their latest releases and updates. Trust me; you won't want to miss a beat.