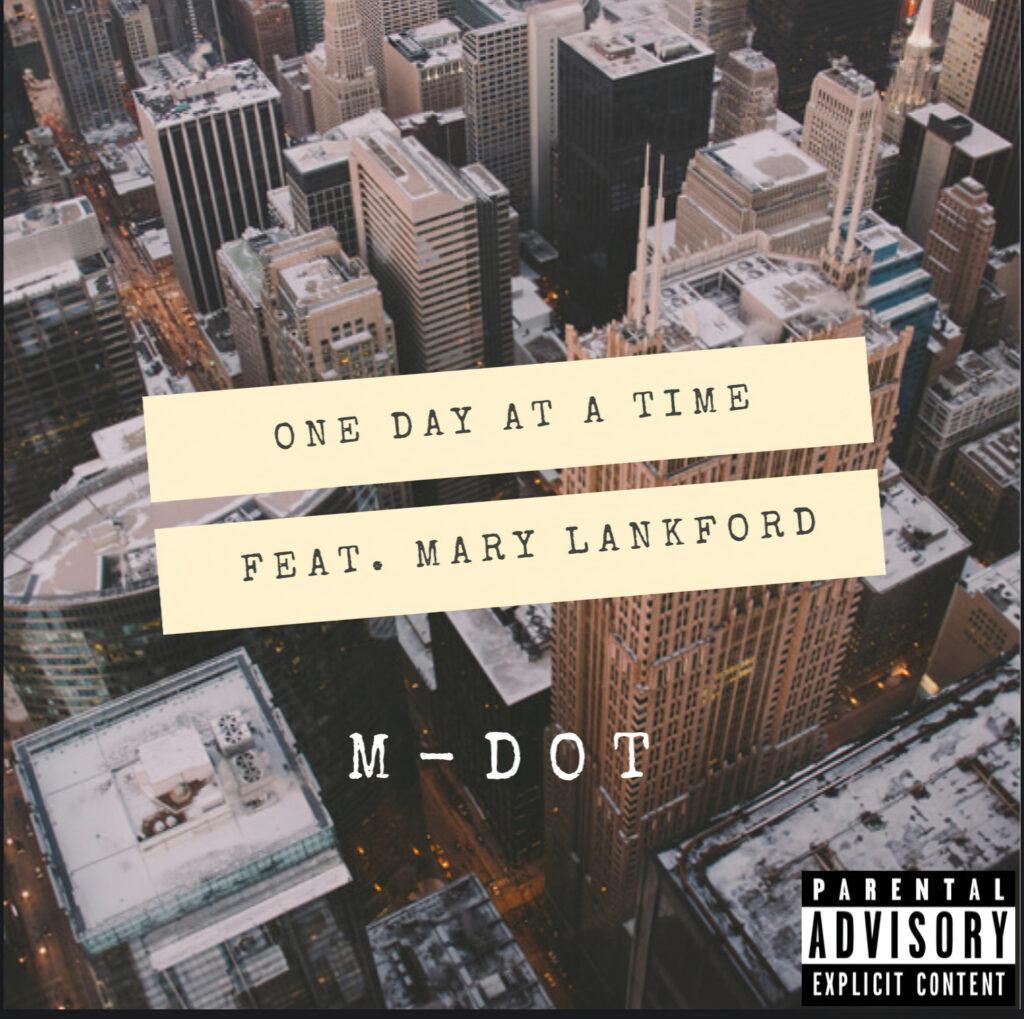 M-Dot is an independent singer-songwriter that you shouldn't miss out on. He has delivered one of the finest rap songs of 2021 with his imaginative and lovely composition. A song like "One Day at a Time" (feat. Mary-eL) can help you get through difficult times and ignite hope in your life.
The laid-back song talks about what transpired during the epidemic and how very dismal that time may have been. M-Dot tells us that " One Day at a Time is honestly really personal to me. It hits close to home for me – and I think it hits close to home for many people. The last three years or so, the struggles of the pandemic have been hard for many people – me included – even with the passage of all this time." and I couldn't agree more with M-Dot, he is truly an artist that people can relate to.
The song begins with jazzy piano playing and charming vocal harmonies. The beat is simplistic, with just the piano and drums making up the track's whole composition. The vocals and rap flow are undoubtedly what really set the song apart. M-dot has an amazing rap style; his music pops out at you and engulfs you in its rhythm and soothing melody. One of the greatest rap performances I've heard in a long time, he has a really wonderful way of captivating the audience with his highly bursting rap run. Even Mary-El, who is featured in the song, is phenomenal; her vocals are extraordinary and give such beauty and harmonics. The vocals are actually the foundation of the song; they are so expertly layered and produced that they captivate you into concentrating just on the vocals.
The song's lyrics are profound and inspirational, telling a narrative of self-discovery following the terrible pandemic that stopped our lives. Some of the song's lyrics run as follows: "You never know what you got until it's gone / All we can do is live one day at a time / Go with the flow cus there's no reason or rhyme/ Hold on to those who you love all night long".
This is one song that deserves to be shared with the world!! You must recommend the piece by sharing it on Spotify, also make sure to listen to One Day at a Time, and follow the artist M-Dot to never miss an update.