A positive and upbeat single that will entrance you with the vulnerable and honest feel it exudes!! Cloudshapes have released their 2nd single to date on the 18th of November 2022, "Newborn" (Original Single). A charismatic and wholesome experimental electronic single with hints of rock interlaced.
This is one deep and meaningful single by the duo Rien De Keyser and Jim Jagger aka Cloudshapes, a talented duo that complete each other, with Rien being the brilliant pianist and composer, and Jim being the gifted singer songwriter. Their music is simply to die for with wonderful composition that has you yearning for more as the melody enters to your core. Not to mention the heavenly vocals that will have you shuddering with bliss!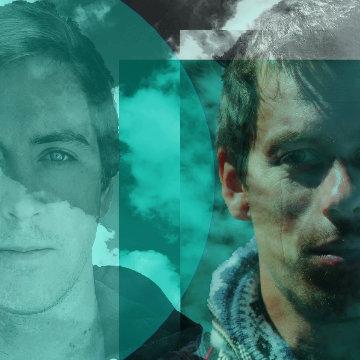 Cloudshapes latest single is a meaningful and heartfelt story that many will be able to reimagine in their heads with them as the main character!! "Newborn" is a single inspired by both Rien's and Jim's love for their wives and kids, as the song is about loving your partner so deeply that you want to have a child with them, and then envisioning the life you will have with that child and the respective dreams following. A meaningful and vulnerable single that many people out there will be able to resonate with.
So be sure to check out "Newborn" (Original Single) by Cloudshapes because its one song I can guarantee that you will fall in love with. And don't forget to like and follow all of Cloudshapes social media platforms to always remain up to date on all of their latest news and releases!!