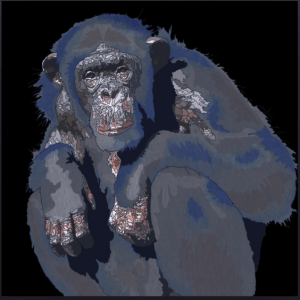 My Friend The Chimpanzee (Original Single) By Twin Moons
The tuneful and captivating melodies of Twin Moons' original single capture your attention right away. With rich, innovative, and hilarious lyrics, the clear and electro-tuned voice gives it a unique character. The song's good energy will transport you from the depths of the earth to the heights of the sky. It would be best if you listened to it; it's fantastic and needs to be heard.
Listen & Follow:
My Friend The Chimpanzee are an Indietronica duo from Vienna/Austria, consisting of producers Josef Umschaid (drums and fx) and Lukas Wieser (strings and synths). In their music, My Friend The Chimpanzee combine elements of different genres. While guitar and bass guitar are very alt-rock, they are supplemented by indie pop synths and vocals, with hip hop and trap beats providing the foundation.
As with most MFTC songs, the first fragments of their third single Twin Moons/Bearwolf, Pt. I came into being because Josef and Lukas played around on an analogue synth and liked a sound. The decision to base the lyrics on Haruki Murakami's 1Q84 as well as to use the vocals in an alternate version (release scheduled for June) with different instrumentals to do justice to the theme of "twin moons" came later.