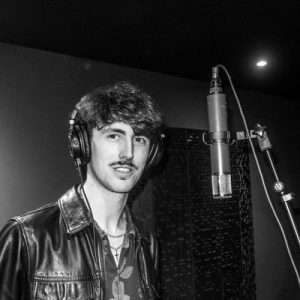 Dylan Kearns Memories of You (Original Single)
Love is a powerful force. The power of music can't be denied. Putting them together can have magical effects. These are Dylan Kearns' most meaningful lyrics to date. Some of the best love songs and ballads, as well as uplifting singles on this album! When it comes to love, we just want to listen - let your heart take you back to times of yesteryear with memorable melodies, anthemic choruses and heartfelt lyrics performed by a singer whose throat-tearing voice and dynamic delivery will surely rekindle your memories of love. The type of music that makes you want to drink a pina colada, take off your clothes, and dance on a big white beach as the sun sets behind you.
Drawing on inspirations from the past, Memories of You is a melancholic depiction of a relationship that simply wasn't meant to be. With layered vocals and classic production techniques from both past and present, Memories of You features grandiose sounds that create an ethereal feeling for the listener.