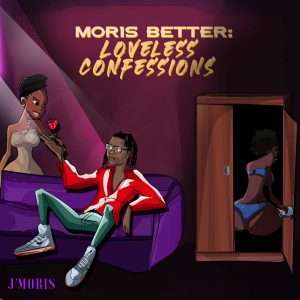 Loveless Confessions (Original Album) by Moris Better
Get ready to fall in love with the new album from Moris Better. The 14 tracks on this album were chosen out of 30 + tracks the prolific rapper recently completed. Guests include D. Hewitt on the heady, addictive "Fall Thru", and 254 Assassin, and The Composer Four000 Units on the effortlessly smooth "Wanna Ball".
The rapper's new album is prolific and chart-topping. Moris Better has spent the last year crafting a body of work that is as thought provoking as it is entertaining, in addition to showcasing his writing, production, and vocal skills. The Collective caught up with Better about the inspiration for his new album Loveless Confessions, which is now available on all major stores.
Listen & Follow:
Hillsboro,TX-based rapper and storyteller J'Moris returns triumphantly with his biggest artistic statement since 2020's "Blac February" album.
J'Moris's latest release is his sophomore full-length album and 'the most vibe-heavy release of 2022', the 14-track "Moris Better: Loveless Confessions". The new album finds J'Moris showcasing versatility on the mic as he introduces soulful, distinctive vocal melodies over R&B tracks, chilled, seductive downtempo gems, strip club anthems and booming Biggie-esque bravado over dangerous hip hop and trap beats.