With his most recent EP, "Live and Well," Dom Brinkley demonstrated the actual meaning of being up close and personal; because of how clean the vocals and production are you'll feel as though Dom is doing a concert in your living room.
The EP has two songs and a duration of ten minutes. The centerpiece of this album is Dom's incredible guitar playing, which showcases his amazing skills. Miles Thomas on bass, Joel Keane on electric guitar, and Matt Capuana on drums make up the live band.

The first track, "Catfish Blues," begins with a set of classic three-click drumming and some unique vintage guitar chords. The music is upbeat and features crisp guitar playing. One minute into the song, the bass, and percussion give it additional depth and flavor, and we finally hear Brinkley's voice. His vocals and the accompanying drums are incredibly nice. This is nothing short of a masterpiece for a singer-songwriter who writes all of his music. The drums do a fantastic job in the background supporting the instruments like a base. The amazing guitar work is without a doubt my favorite aspect of this song. Dom is a genuine beast on the strings, with a highly distinctive style of chord playing, employing methods that are incomprehensible in today's music. His ability is that of a god. Given that he is singing live, his vocals are also really good, which is something that has been lacking from today's musicians.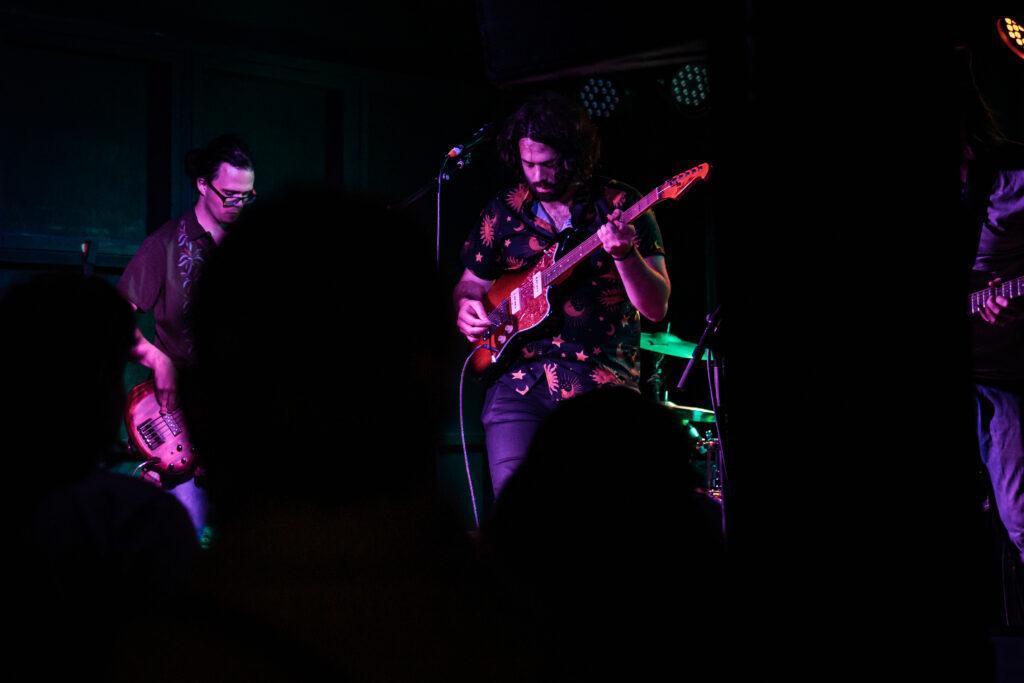 The strings played on "Sleep Talkin'" and the deep bass in the background combine to create one of the smoothest and most amazing guitar openings ever; you'll have a blast jamming to it. This track's six minutes of pure brilliance feature some incredible bass work that has a significant impact on the song's development.
Don't you get sick of the repetitive, dull music that is being released these days? I think we're all exhausted from it. We all deserve to have fun and enjoy good music. So save this EP and give it a listen! To keep up with Dom's most recent music news, follow him on social media.