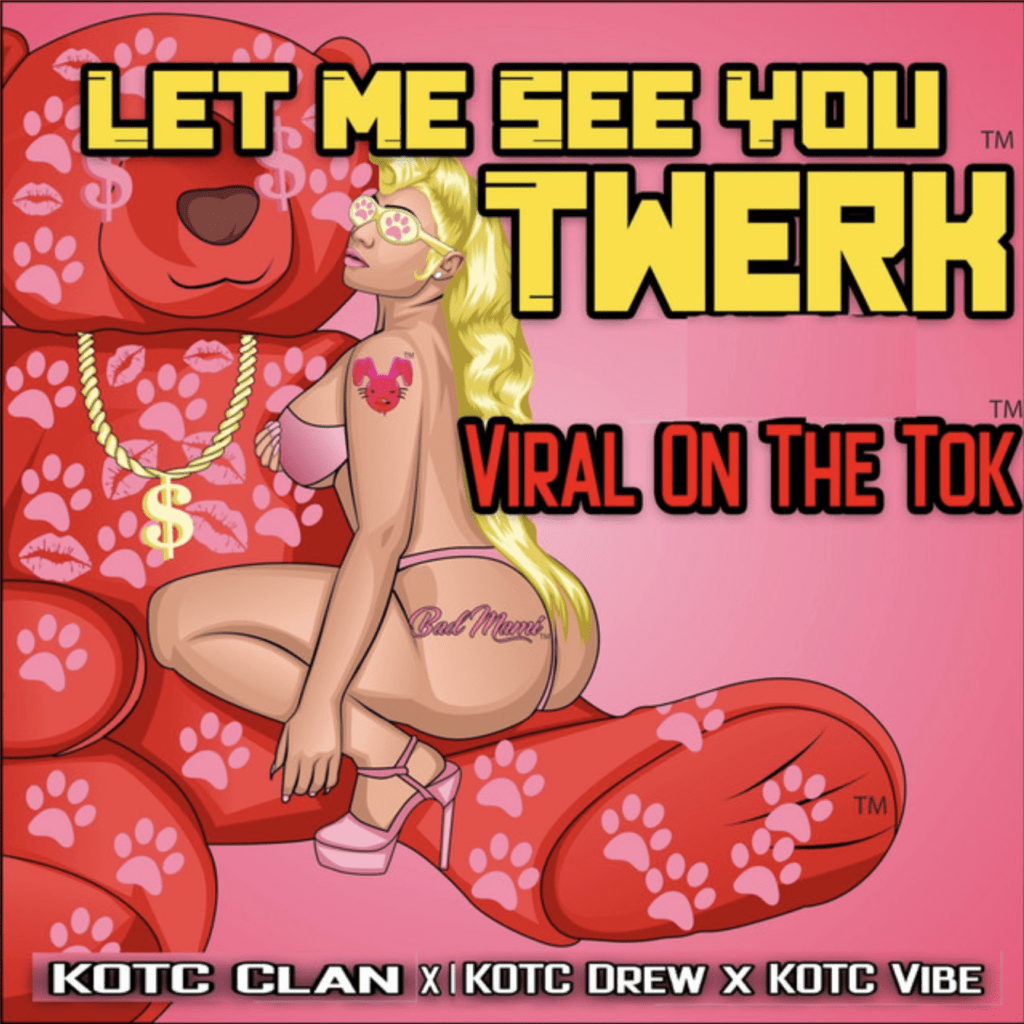 The newest single from KOTC Clan, "Let Me See You Twerk Viral on the Tok," will have anyone getting up and shaking their butts off. The KOTC Clan is a group of gifted rappers and musicians who formed the group, they are KOTC Drew, KOTC Gamal, and KOTC Vibe. The powerful group finds influence in popular rappers like Jason Derulo, Chris Brown, Daddy Yankee, and Drake.
The excellent hip-hop tune "Let Me See You Twerk Viral On The Tok" contains incredibly fun rap sections that are packed with great hip-hop components and exciting rhythms, and it will give you the best energy possible. The enchanting instrumentals are well-rounded and expertly created, the flow is crystal-clear, and the delivery stands out significantly. Anyone will want to get up and dance since the music is so tight and groovy; you might even find your granny enjoying the song and twerking to the beat. Ad-libs and harmonies are skillfully blended and merged with the instrumental foundation to give listeners a totally immersive experience.

One aspect of the group's performance that I really like was their line delivery and super-fresh flow. The flow stands out and glides naturally over the musical composition. One aspect of the song that I enjoyed is how obviously joyful and energetic it is; you can tell that the ensemble was having a good time while recording it, and I really enjoy searching for that in music. The lyrics are really enjoyable to appreciate and listen to, much like the rapping; they're simple to sing along to, and they generally have a terrific vibrant vibe.

The song is unquestionably big; it gained popularity across several platforms, particularly TikTok, and received over 250 videos and 30 million views. The band's appearances on well-known outlets like BET and Netflix serve to show how much potential and talent they possess.

The lively melodies and thrilling, groovy hip-hop rhythms in "Let Me See You Twerk Viral on the Tok" are a delight to the ears and feet. You'll want to start dancing and singing along to this song. KOTC Clan is on its way to conquering the globe with its energetic and cheerful music. If you think that there haven't been decent, satisfying hip-hop tunes in a while, I certainly suggest giving this song a try. Check out "Let Me See You Twerk Viral on the Tok" and stay updated by following the group KOTC Clan on social media.