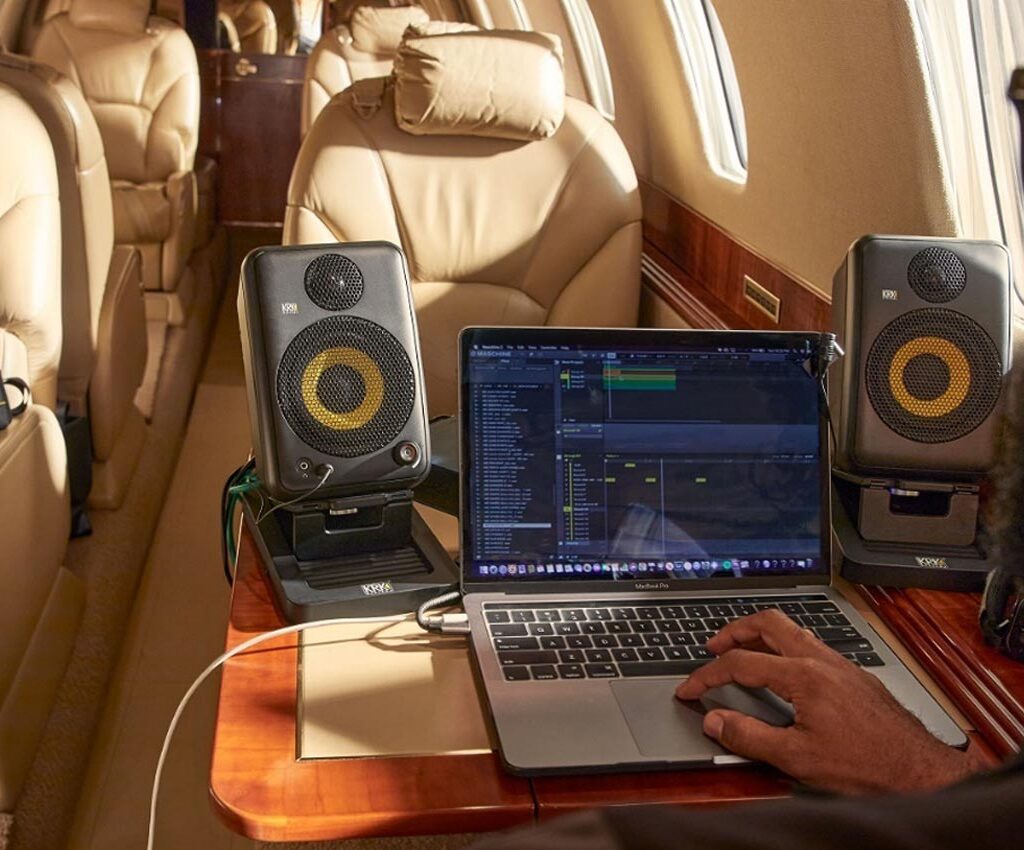 In a world where consumer products are seemingly shrinking while prices remain the same or even increase, KRK, the globally acclaimed monitor brand, offers a delightful departure with their pint-sized portable speakers. These little sound marvels not only excel in audio quality and aesthetics but also come at a budget-friendly price of approximately £329 when sourced from select online retailers.
In an era where music lovers primarily tether themselves to headphones, KRK stands as an exception by introducing portable studio-quality monitors that beckon music enthusiasts to collaborate and create together. These unassuming gems mark KRK's maiden venture into the realm of all-in-one portable speaker systems, generously providing an array of connectivity options, from TRS Jack and RCA to Aux and USB inputs, alongside the ease of Bluetooth pairing.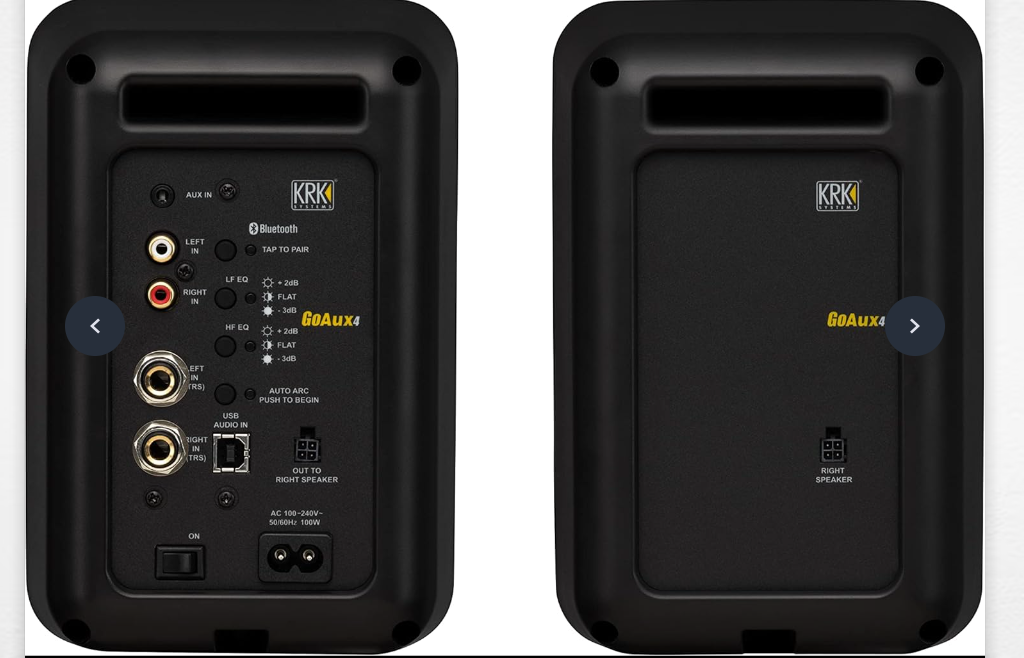 Don't be fooled by their compact frames — these speakers offer more than meets the eye. Equipped with four-inch woven glass aramid woofers, they unleash dynamic, intricately detailed sound without a hint of harshness in the higher frequencies. Remarkably, these petite sound dynamos also manage to infuse a generous dose of body and bass into your listening experience, courtesy of their built-in ABS cabinets. The one-inch soft textile tweeters put the icing on the cake by ensuring that the treble is as clear as a mountain stream.
But the allure doesn't end there. The master speaker plays host to an assortment of controls, including high and low-frequency EQ adjustments, and boasts an ingenious automatic room correction feature that harmonizes seamlessly with the built-in measurement microphone. In addition, a handy headphone monitoring Aux jack knows to mute the speakers automatically when your headphones are plugged in for a private listening experience.

Setting up this audio marvel is simplicity itself, as a solitary AC cable powers both monitors. The right-hand monitor assumes the role of the 'master speaker,' taking charge of all your inputs, controls, and the amplifier, while the left-hand companion relies on a speaker-level cable for its power.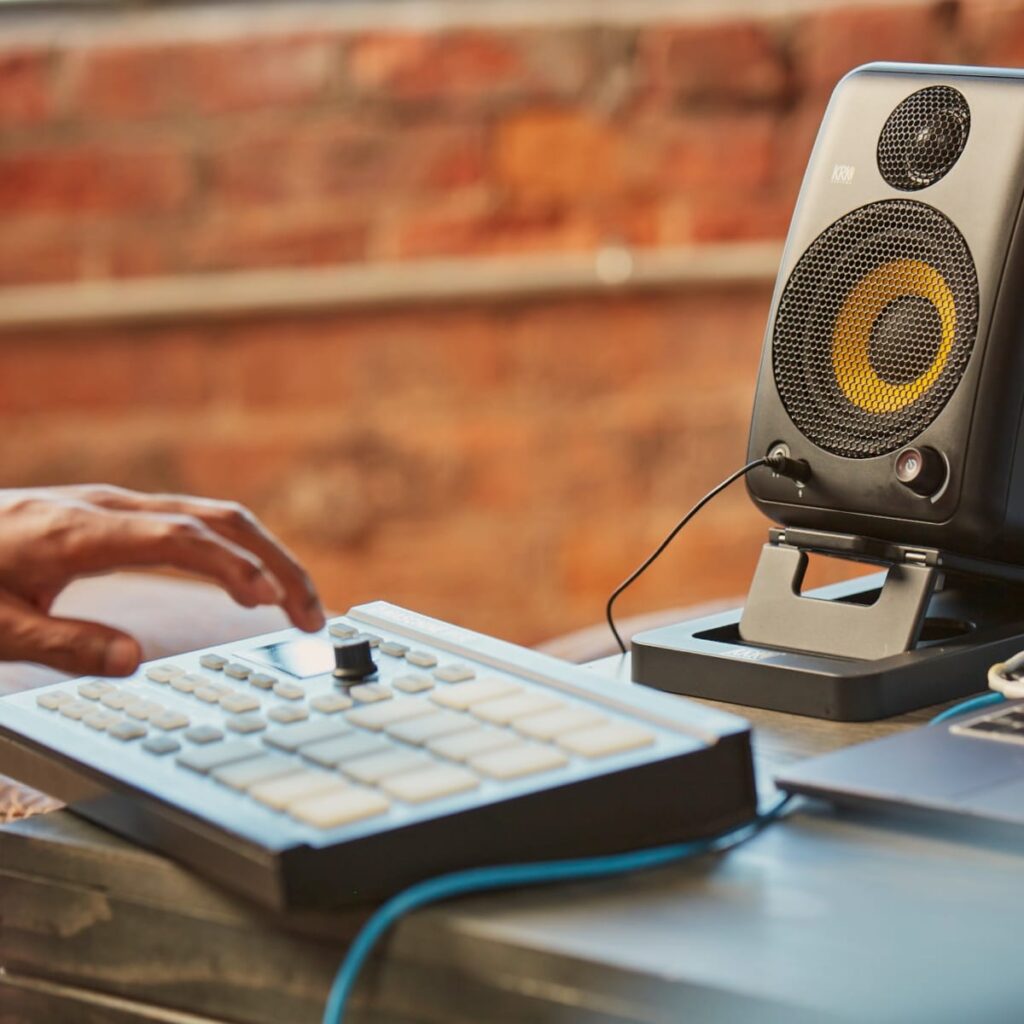 To sweeten the deal, a customized nylon carry case is included. This case thoughtfully accommodates two adjustable monitor stands, which can be effortlessly folded and discreetly nestled behind the speakers. Two mesh side pockets help you keep your power and AC connecting leads organized, while a robust top handle ensures easy transport. Whether your destination is a temporary studio, rehearsal space, or an outdoor recording location, this compact system makes your music readily portable.
Small in stature yet gigantic in sonic prowess and style, they're poised to redefine your musical experience into something extraordinary.
---