Robbie Rapids has done it again; the talented singer, songwriter and guitarist fails to disappoint. his fifth single to date Jasmine Girl (Original Single) is a plain and simple work of art.  The alternative rock single is one of a kind that's about a breakup Robbie had with his previous partner.
With Robbie having released his first single in January of 2022, he has been quickly gaining recognition and notoriety. Having just released his 5th original single in less than a year, Robbie keeps amazing us with his pure creative talent.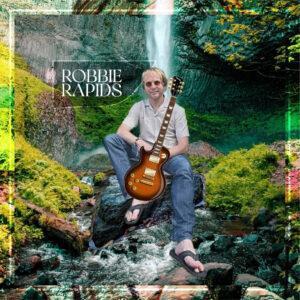 Jasmine Girl (Original Single) is a hugely relatable breakup song, about two people who fail to compromise, and when minor arguments escalate into major arguments that end a relationship Robbie's jasmine girl cut him off and blocked him off of everything. The single is written from Robbie's perspective during a difficult time in his life, never fully finished or published until the pandemic gave Robbie an abundance of time to work on his music and go through his old memories.
Robbie has had a remarkable past in music, having started performing music at the ripe age of 16, he's come a long way in his musical journey. Now he's teamed up with prolific top session musician and producer David Levene to make music that's to die for. Whenever you need chill and heartfelt music from the heart, Robbie Rapids has got you covered.
You must check out Robbie Rapids music, it's truly magical. And don't forget to stream his latest release Jasmine Girl (Original Single). Support Robbie, share his music and don't hesitate to follow and like all his social media platforms to always be up to date on his latest news and upcoming releases.