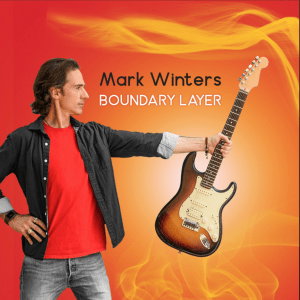 It Moves In You (Original Video) By Mark Winters
Here is another excellent track from the beloved artists. Last time, I reviewed the whole album. Still, this time, I'm featuring the original Offical video for the fifth track of "Boundary Layer (Original Album)By Mark Winters.", from the first glance, you notice the quality of the video as it is high resolution. Then there is Mark himself playing his super excellent guitar and keyboard while singing in dark shady under spotlight light cool classical intro followed by the first lyrical line, "I watch you move."

After that, you will notice an excellent shot for the mark with a big red circle. The gradient turns into blueish color *nice scene and fits perfectly well with the transitions. Following up on this nicely made video is the stage when a beautiful lady appears ( it thinks she's mark's wife ), so we are content to reach the breathtaking part when the guitar solo performance demonstrates how talented Mark is with his playing skills. Moves – you - Moves – you – lucid and dreamy rhythm and needy here is the best part of the entire song !! As always, I'll let you decide with your eye and ears after providing honest feedback...
Listen & Follow: