Florida based singer and songwriter Kristopher Houck ("KRISTOPHER") releases his newest single INTO YOU (Cover Single) that he pays tribute and homage with to the incredible Ariana Grande, he explains that he wanted to honor Ariana's influence on him with this cover. And with the mesmerizing performance he did on this cover from his angelic vocals and even adding his own unique twist, he surely honored Ariana Grande with this cover song.
KRISTOPHER added his own special touch to "INTO YOU" making it a more chilled version of the original with his smooth vocals, added harmonies, he even includes his own violin playing.  KRISTOPHER's cover of "INTO YOU" is remarkable, when I thought the original single couldn't get any better he proved me and the world wrong with his cover single.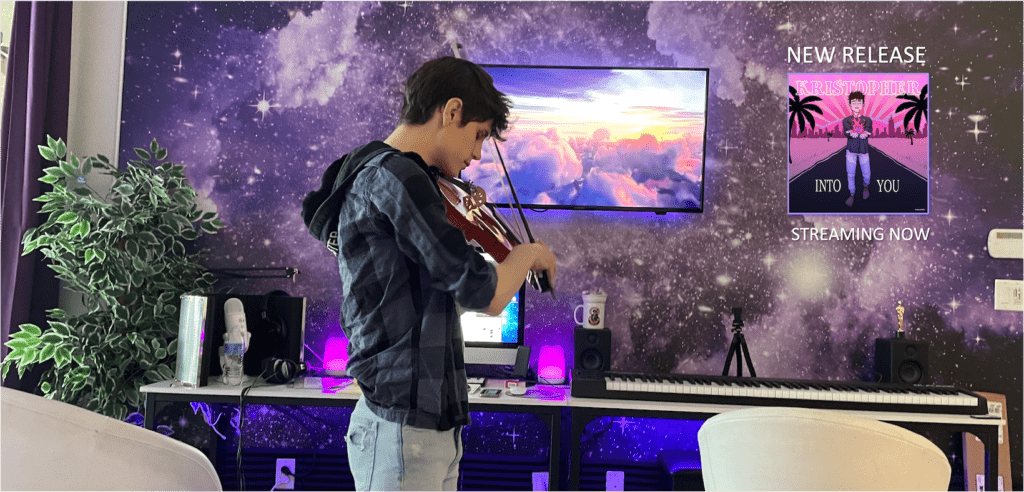 KRISTOPHER is true one of  a kind artist, his vocal range is just magnetizing and extraordinary, not to mention his skillful violin playing. Thankfully this isn't the only banger by KRISTOPHER, he has other amazing singles that you check out as well like "8" or "Borrowed Time". KRISTOPHER isn't just a talented singer but his songwriting is unique creative and meaningful, having a psychology degree helps him write relatable music that helps people heal and feel. As he has a few upcoming singles in the near future I cant wait for their release, because KRISTOPHER's music is to die for.
You must give INTO YOU (Cover Single) by KRISTOPHER a listen. Don't forget to follow and like his social media platforms to always be updated on his latest news and releases
Listen & Follow