This is one single you must hear, an anthem for moving on and not looking back at your painful past with your ex partner. "IDGAF" is a revolutionary original single released on the 21st of October 2022 by the extremely talented Jonathan Shapiro aka J Shap.
What can I say except "WOW", Jonathan Shapiro has outdone himself on this release as everything is pure perfection, from his husky voice where every word was sung with his true and unfiltered emotions showing us his vulnerable side, Vocals that simply reach your heart and soul.
Not to mention the hard hitting lyrics in his track that will resonate with anyone who has gone through a tough and painful relationship that ended up in flames. Jonathan Shapiro tells us about his previous toxic relationship and how he's moved on and doesn't give a flying f*ck anymore hence the title "IDGAF", We should really learn more from J Shap as even though it may seem simple but the lyrics are wise words that should be taken to heart.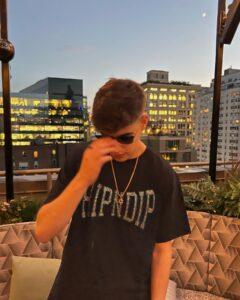 Jonathan Shapiro is a multi talented artist who does the Vocals and Guitar on his music, he's a truly incredible artist that deserves all the love and attention, he's already played Concerts at Waterstreet Music Hall in Rochester, New York, and I hope to see more live performances by Jonathan Shapiro as his talent should be showcased for the whole world to hear and enjoy!
So be sure to give "IDGAF" (Original Single) by Jonathan Shapiro a listen, and check out his other releases as well, you won't regret it!!
Don't forget to like and follow Jonathan Shapiro on all of his social media platforms to always remain up to date on all of his latest news and releases, so you don't miss a moment of this new and up and coming artist.