Essex based singer and songwriter S J Denney has blessed us again with his latest release "I Don't Know if This Changes Things?" (Original Single) is a relaxing and chillout soft alternative rock track that will have you enjoying your day with the positive melody and vocals that are present in this magnificent track.
S J Denney fell in love with music when he came across vinyl copies of The Beatles' White Album and Neil Young's Harvest. He was initially a choir boy and performed in a number of venues across his local county, after that he learned to play the clarinet, while music theory helped him and gave him a solid foundation, Denney soon decided to focus his efforts on self learning the acoustic guitar and writing songs. Not an easy task at all but he has managed to successfully self learn playing the guitar and writing songs, something not many people can accomplish, and not only did he learn them successfully he used his new found talents to make addicting and beautiful singles that will impact your life for the better.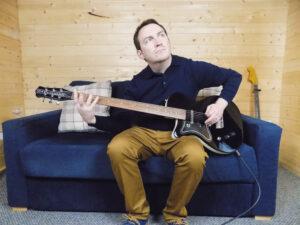 I Don't Know if This Changes Things? (Original Single) is one addicting single with positive vibes that are for sure to improve your mood, the single is about about someone who is always looking for the next opportunity, I am in love with this single and I think you will too. Give "I Don't Know if This Changes Things?" (Original Single) by S J Denney a listen, and don't forget to like and follow all his social media platforms to always be up to date on all his latest news and releases.