The vibrant beats of Lukx's latest release, "Hello," have got the world dancing to its melodious tune. The dynamic duo of father and son have once again given us a masterpiece that is sure to be the next big thing. With a simple yet powerful message of perseverance and positivity, this song is a beacon of hope in these troubled times.
As soon as the song starts, you cannot help but groove along to the funky beats that make your feet tap involuntarily. The opening line, "Hello, say Hey!" is so cheerful and upbeat that it instantly lifts your spirits. The lyrics are simple yet profound, painting a relatable picture of the struggles we all face in our daily lives.

Lukx's musical genius is on full display with the song's groovy melody and funky bass lines. The chorus is so catchy that you find yourself singing along to it after just one listen. The use of brass instruments adds an extra layer of depth to the song, giving it a unique and infectious sound that is hard to resist. The lyrics of "Hello" are a reminder that no matter how tough life gets, we should always keep moving forward with a smile on our faces. The joyful tempo and catchy melody make it the perfect song to kick start your day and motivate you to take on whatever life throws at you. The chorus, "You gotta go hard, And believe in yourself that's all," is a simple yet effective message that resonates with listeners of all ages.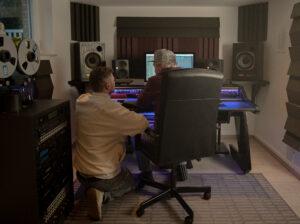 The song's production quality is exceptional. The vocals are clear and crisp, and the instrumentation is well-balanced, giving the song a polished and professional sound.
"Hello" is an extremely appealing tune, with upbeat lyrics that will leave you feeling energized and motivated. Follow Lukx on social media for more amazing music, and of course, check out "Hello" on Spotify right away.