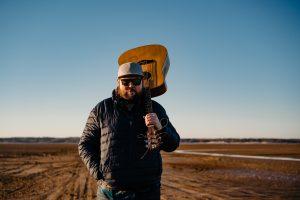 Heart In a Notebook (Original EP) By Zechariah Lloyd
Get to know the great "Zechariah Lloyd" raised on cornbread and Jesus by a church pianist and a rock and roll drummer in the southern Mississippi delta.
When Zachariah was a child, he played drums on his father's drumset, listening to his uncle's Zeppelin and Skynyrd records. His first big break came in 2015 when he won the Vicksburg Blues Society's Blues Challenge and placed in the top 5 finalists for the solo/duo division at the International Blues Challenge in Memphis, TN.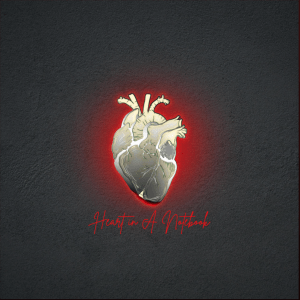 I never try to polish fake gold at any price, and the people close to me hate my honesty. Sometimes they think I'm a bit rude, and some try to avoid me when things come to life choices. Back to his latest release, "Heart In a Notebook," original EP, this is the first time I listened to it, and I was amused with the recording sound quality and the natural, well-balanced vocals. The moment I learned about this release, I requested to make a review of it. What makes it so unique is that each of the EP tracks has a different vibe and what grabbed my attention the most is track number 3 ( don't cry for me). This track shows all the levels of the artist's talent, from the pitch range to the performance with the energy levels. This is my top one so far. Then I would say pic number four. Ain't it strange? I loved the feeling and heartfelt lyrics. 
I could never stop talking about this great work, and it's my next jam. Give it a listen and super this fantastic talent with what you got! 
Listen & Follow