Shockpowder is capturing his dream on his new single "Flutter". A rock metal anthem, that will have you not only bopping your head but also questioning your own dreams.
The powerful guitar playing and background banjo in the song's opening seconds made it clear straight away that it was a very well-produced tune. The male vocalist's vocals and the guitar riffs blend perfectly to create a beautiful musical arrangement full of melodies and alluring hooks. The same lyric, "Are you alone, are you alone," is repeated in the chorus, along with Flutter's ethereal voice and clear drumming. The song's instruments are well produced, and for the full effect, you should listen to it loudly with the best headphones. A really well-done tune that never stops, the mixing simply continued improving with each passing second, causing you to uncover something new with each listen to the instrumentals.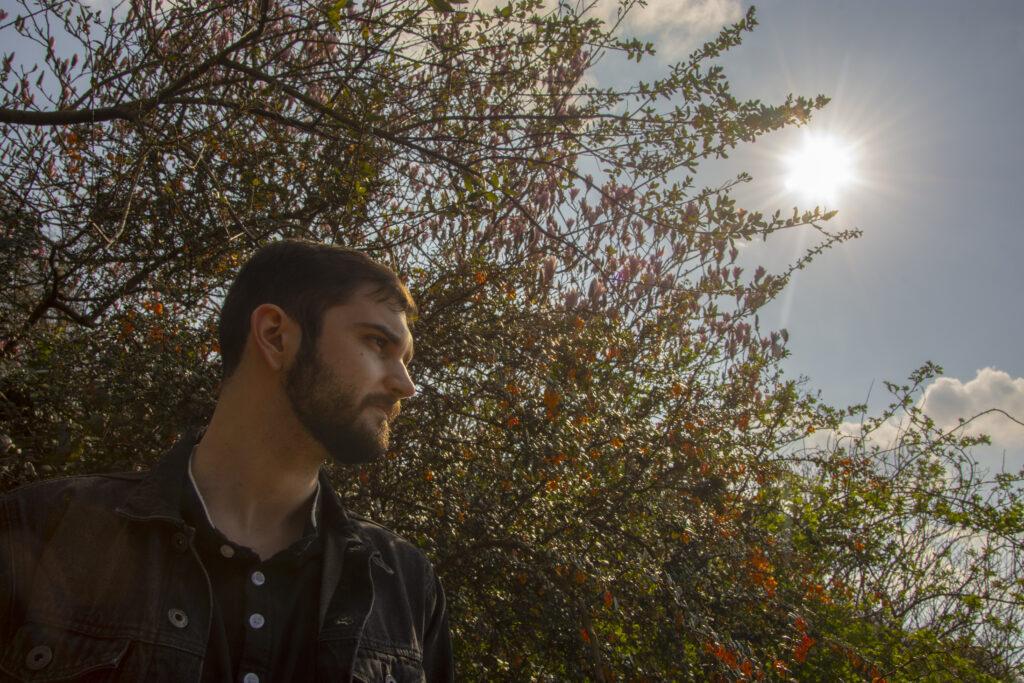 The inspiration behind this track came from a dream Joshua, the band lead, had of a dark but very peaceful place where only butterflies existed. Can't believe such a dream gave birth to this rock head-banging tune.
He said in an interview explaining this single "Flutter is my latest attempt to capture a dream. Even just an ambiance of a dream speaks so powerfully. I feel really inspired when I read about artists who captured their dreams in paintings (such as beksinski) and want Shockpowder to be the sonic version of that. This particular dream was an enormous, empty and silent valley that went for miles and miles, woods scattered throughout. The ground and the sky were dark, mostly all I could see where the shapes and the dark green and black. The only movement was butterflies roaming freely."

Shockpowder did an amazing job of encapsulating his dream in a song; both the lyrics and the vocal performance seem wonderful. Additionally, the instrumentals and production are layered with incredible tones that are so subtly disguised that you have to pay attention to hear them. We are eager to hear more from Shockpowder, who is renowned for their love of blending genres and defying categorization in earlier works. They aren't afraid of challenges and constantly doing things differently when it comes to their music, which sets them apart from other artists.
You can listen to Shockpowder's music on all of your streaming platforms. Follow the amazing Shockpowder on all of their social media platforms to always remain up to date on all of their latest news and releases.