The latest release by Terry Blade, "Ethos: Son of a Sharecropper", a tribute to classic blues/americana music. Terry is a fantastic singer-songwriter who has won the Gold Medal Award of Excellence and Global Music Awards thrice. Additionally, he has received over 40 honors and has been prominently featured in many publications. Terry Blade is simply a marvelous musician that makes his music from the heart!! And this album shows how talented and skilled this legendary artist is. So be sure to check him out because you will most certainly get blown away by Terry's magnetic music.
With how mesmerizing each song is, the album is in fact a gift to the listeners. The stunning album begins with the splendid track "Come Home," whose harmonica quickly sets the mood for the album. The acoustic guitars and harmonica initially take their time, and then we hear the deep western vocals. The charming track is smooth and soft and gives the project life. It is truly dazzling and breathtaking. The second song, "Won't Be Around," includes a wonderful acoustic guitar performance that is simply incredible. However, what I really like about the song was the raspy, deep vocals; they are alluring and lend a lot of passion and feeling to the track.
The guitar playing in "Rigor Mortis" is more rapid, skillfully done, and full of delicate sounds. The vocals on this song are rich in harmony and touched a chord in my heart. Even the vocals in "Rainbow Child" sound so dark and melancholic because of the hefty harmonica and guitar. With its captivating delivery and tender vocals that sound as though they are carrying all the feelings in the world, "Rainbow Child" is unquestionably a highlight on the album.

The fifth song, "Talk About It," compels you to sit down and give it your whole attention. The lyrics really are so profound and heartfelt; they speak with such fervor and strength that it is so heavy on the heart. The interlude "Fiddle & Banjo" takes you behind the scenes of the song's creation and brings the artist and production closer to you. "Wasn't Mine" is a track that shines brilliantly with exquisite songwriting and an emotional mood. It is pleasant and fades in gradually. The next song is "Grandma's Kitchen," which is lighthearted in terms of the vocals and instrumentals, but the composition still seemed extremely particular and close to me.
The ninth song, "Jimmy James," is another one that really sticks out. The composition and singing are superb, and "Jimmy James" is a song that shows off how talented Terry Blade is at both songwriting and storytelling. The vocal performance on the closing tune, "In my house," is unlike any other; it is ringing and shimmering with golden melodies and singing.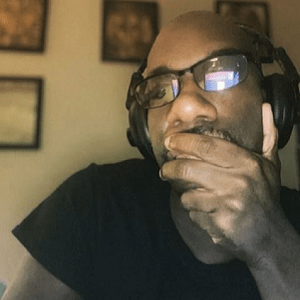 Being able to reach the center of your heart and not let go, Terry Blade is an exceptional artist with a voice that has a depth of feeling like no other. With the feelings he conveys in every song and composition that is exquisitely shown to the maximum, his vocal delivery is unlike any other. This is a once-in-a-lifetime record, and I can't wait for more people to hear it and recognize its brilliance. You can find "Ethos: Son of a Sharecropper" on Spotify and follow Terry Blade to learn about any updates.