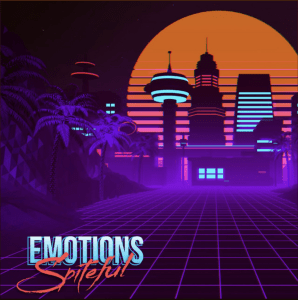 Emotions (Original Single) By Spiteful
Here is another impressive hit from the electronic music producer "Spiteful." The artist has been working on his sound and growing a following for nearly two years. Spiteful soon found himself surrounded by various successful artists, mainly in the rap and trap genres.
The Track is called "Emotions." I felt the driving energy of this fantastic Track and figured out why it's called emotions. It Features deep, punchy & meaningful lyrics while the sound and melodies are rhythmic, engaging, and compelling. I enjoyed every second of this song, and I believe it deserves a good share from you guys.
Listen & Follow: