Herald K is back at it again, and this time with Lina Louise on their third collaborative effort. Their musical chemistry is undeniable, and with each new release, they make the listeners fall in love with their collaborations. Their latest single, "Echo's Song," is a part of Herald K's upcoming album 'Mythologies' set to be released in May 2023.
Their first collab was the duet "Light of Your Eyes" from Herald K's album "Strange Delights" which was released in 2019. The single was a hit and showcased how well the two artists work together.

And now, the tragic story of Echo and Narcissus has been given new life in the form of a gorgeous ballad by the talented singers. Their voices come together in harmony, creating a sound that is full of emotion. The youthful, clean, and bare vocals perfectly capture the story, making it easy for listeners to connect with the characters. The duet is a sensational track, one that will go down in history as one of the best ever made. The track has an exceptional balance in showcasing the timelessness of Greek mythology and modern-day musical arrangements.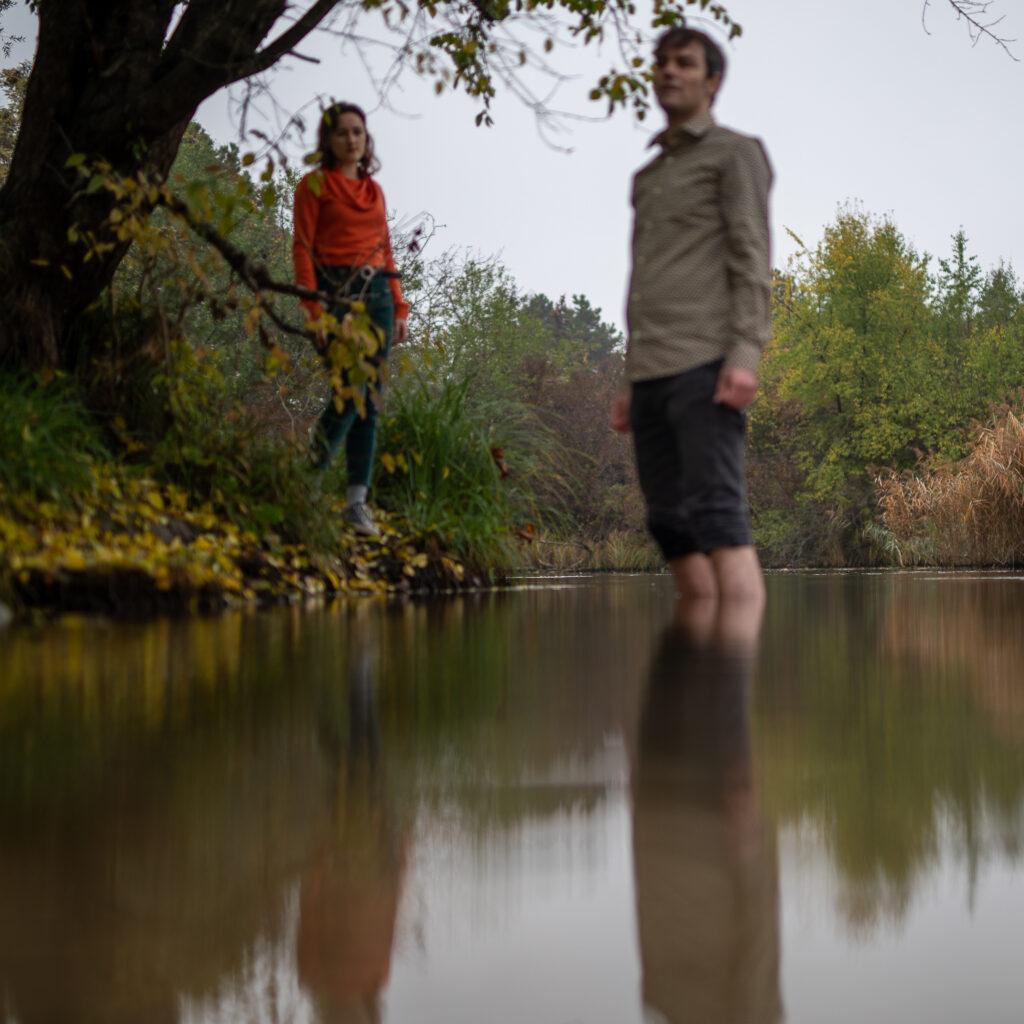 If you're not familiar with the story, Echo and Narcissus is a Greek myth about a beautiful youth named Narcissus who falls in love with his own reflection. Narcissus was known for his beauty and rejected all those who loved him, including Echo. Echo fell in love with Narcissus but was rejected, leading to her wandering the woods until nothing was left of her but her voice. Narcissus, meanwhile, became so infatuated with his own reflection that he could not leave the pool of water and eventually died. The story is a cautionary tale about the dangers of vanity and self-obsession, and the consequences of rejecting love.

Singer-songwriter Herald K, has released one album and has been working on his second one, 'Mythologies' for quite some time. The album will feature the title track "Echo's Song" and is expected to be a hit. Fans of the singer are greatly anticipating the release of the new album. I honestly can't wait to hear it. If you feel the same way, be sure to follow Herald K on his social media platforms for updates in the future. And listen to the song on any streaming service right now.