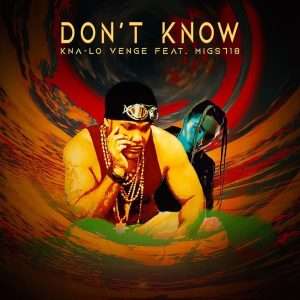 Kna-Lo Venge Don't Know (Original Single)
Don't Know is a unique and rich pop music track that blends hip-hop with pop elements. Rich instrumentation coupled with rock-solid vocals and explicit lyrics creates a dynamic blend that adds attitude to any project. There is a lot of energy in this track. The track has a sophisticated and youthful sound with a strong hip-hop beat. It features catchy lyrics, a punchy drum rack, and a unique melody that combines elements of pop and hip hop.
Listen & Follow:
Don't Know feat. MIGS718 is a song about self discovery, determinant and grit. Facing the hard truths about life and figuring out how to deal with it. I'm an artist/producer from Queens NY living in California now. I have worked & toured with legends from Prince to the WU-TANG CLAN. And I've had songs & music licensed for movies & television.