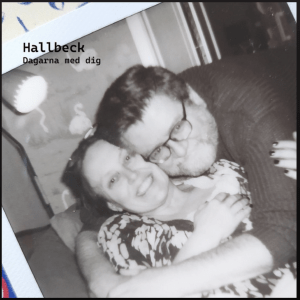 Dagarna med dig (Original Single)By Hallbeck
Meet Hallbeck. He is a guitarist, producer, singer, and engineer. In the past, he also owned a record label. In addition to working with multiple bands, he was involved in countless projects. In the nineties, he was on tour with an alternative band worldwide. A musician who played in the Soviet Union as it crumbled. Saw its last desperate dying tremors when we were in St Petersburg, then Leningrad, when the tanks rolled in during the coup against Gorbachev. The concert was played right on Nevskij Prospect as it collapsed with cheers from the audience. Having discovered his talent of himself, he started to write his songs. Finding love is the theme of his first single.
His latest single is in the Swedish theme and language, demonstrating the experience he has translated into a solid production project with rich lyrical value and original creativity by making the chill vibes into an international anthem. At his mid-age, he had a chance, and he took it.
There is hope and love out there for us all if we dare to look for it.
Check it out now!
Listen & Follow: