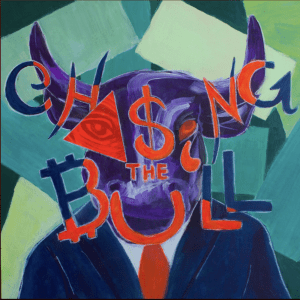 Here's a fantastic collaboration between Sam Feinstein and Tom Waits with Modest Mouse's Tower of Power.
The distinctive gruff voice of the performer is perfectly combined with the excellent and authentic instrumental accompaniment in this composition. However, I personally miss listening to real art like this. It's rare now with all the digital recordings. It also features tuneful and engaging well-shaped melodies with meaningful, clever lyrics that are well placed mockingly. Honestly, no one could get rich from making or buying NFT. There might be special cases, but only famous and popular celebrities can add value to such art, while many people lost their life savings thinking they knew what they were doing.

The track refers to people trying to get rich with the crypto and NFT scams since 2020 and the lack of consequences for those who perpetrated them. The character of Sam is a two-faced scam artist who is trying to gather money from unsuspecting victims. Before investing their hard-earned money, he urges listeners to ask themselves, "Bull Market, or B.S.".
Give it a listen and enjoy !
Listen & Follow: