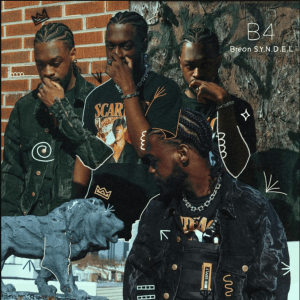 B4 (Original EP) By Breon S.Y.N.D.E.L
It is my pleasure to present my second review of the talented and hard-working artist Breon S.Y.N.D.E.L. His music is exceptional and stands out from a wide range of hip-hop and rap artists. With eight full original-length tracks, the Album features a swirling world of melodic R&B with the hedonistic elements of Hip-Hop and deeply personal bars. Vocals are distinctive, rich, and warm. Moreover, the lyrics are thought-provoking and punchy, while the sound effects are expressive and well-tuned. one of my new favorite songs to listen to. "In My Shoes" is also on my playlist of Spotify's Top Best Hits because it reflects the reality of everything we deal with daily, and no one cares how we get through the day or how much pain we are enduring. They just see the truth behind our smiles.
The entire Album will leave you with new questions about how to make the day off.
Listen & Follow: