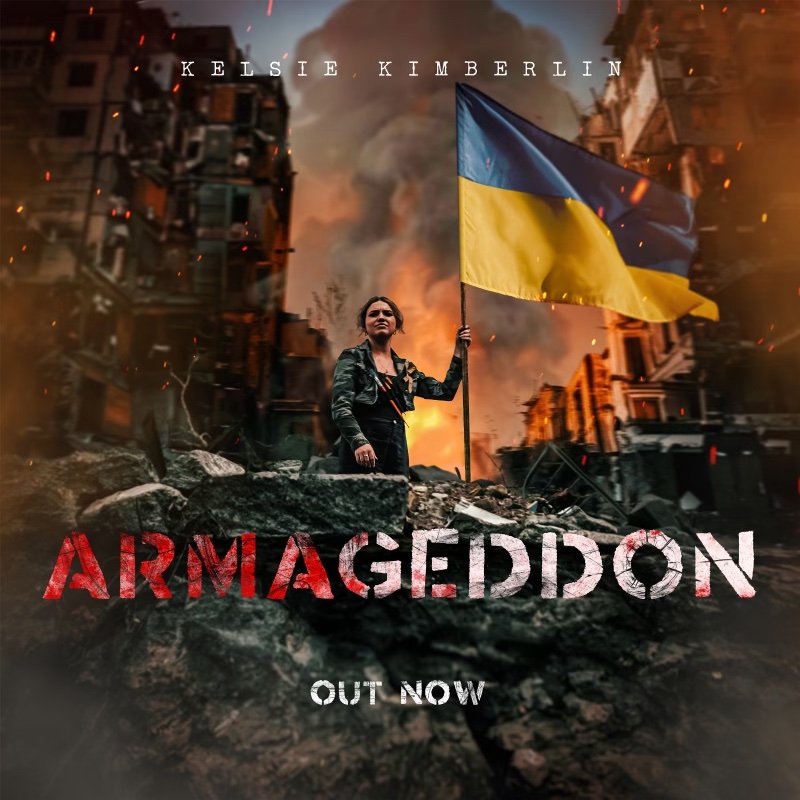 Pop star Kelsie Kimberlin is well known for her soulful ballads and stunning pop songs, but her newest release "Armageddon" showcases a side of her music fans have never heard before—her rap skills. On her latest single, the young talent trades in her signature melodic vocals for fast rapping over a pounding rock beat.
"Armageddon" finds Kelsie exploring a harder-hitting musical style. Over powerful guitar riffs and an intense rock melody, she delivers a fire flow with confidence and grace. Gone is the sweet singing that made her a star; this is Kelsie in full battle mode.
Accompanying the hard-hitting song is a similarly impactful music video that finds Kelsie shining a light on the humanitarian crisis in Ukraine. Shot entirely on location in war-torn cities like Bucha, Irpin, and Kyiv, the visuals provide a sobering look at the true cost of conflict. Kelsie was moved to visit Ukraine herself in order to witness firsthand the devastation inflicted on innocent civilians.
Kelsie performs amid the ruins of a shattered apartment complex. Her emotive delivery and the ruins surrounding her serve as a stark reminder of lives torn apart. Many shots show damage so extensive, that it's hard to imagine the places thriving with life just months before.
In discussing her motivation to film the video in Ukraine, Kelsie explained, \"I am American-Ukrainian and I wanted to visit Ukraine in order to see first-hand the horrors that are taking place so that I could give voice to those who have been so tragically affected by the terror inflicted on innocent and peaceful people.\" Witnessing the atrocities herself was clearly momentous for the artist, fueling her to use her platform through "Armageddon" to share the stories of resilience with the world.
While a bold musical risk, Kelsie's rap debut will for sure sparkle chatter online. The music video in particular will be praised as a poignant work of art that raises awareness of the humanitarian disaster unfolding. Despite the somber subject, both song and visual stick with you long after they've ended - mission accomplished for an artist hoping to leave her audience with a lasting message.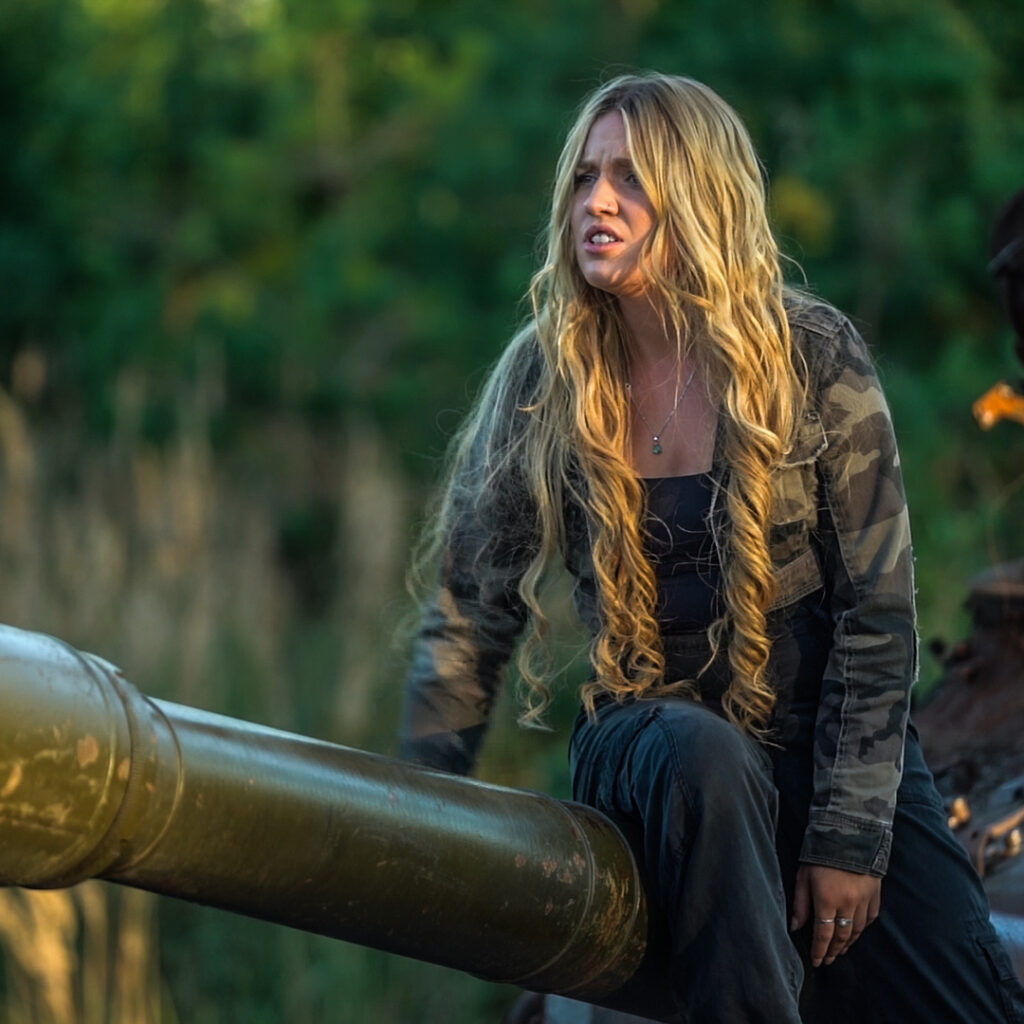 This isn't the first time Kelsie has used her music to bring attention to Ukraine's plight. With "Armageddon," she takes a grittier musical approach but retains her commitment to amplifying the voices of those suffering. Even amid tragedy, Ukraine's ongoing struggle continues to inspire Kelsie creatively in new ways. Fans can stream "Armageddon" now on Spotify and keep up with Kelsie on social media to see what she has in store next. Be sure to follow the artist to stay up-to-date on her music and journey, using her platform for good.