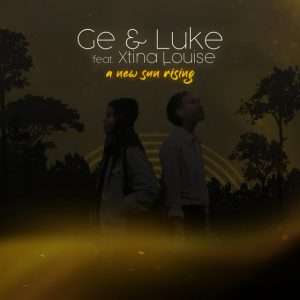 Ge & LukeA New Sun Rising (Original Single)
Welcome to the beginning of a new day where all your dreams are possible. Enjoy this fun and upbeat song as we celebrate the birth of a new sun. It is sure to make you feel energized throughout your day.
With exceptional vocals and original melodies, this song will blow you away.
There's a beautiful world waiting for us in the future, where everything has changed. In this song, we are telling ourselves to take that first step into an unknown path, believing in the power of ourselves and doing what we know is right. You can listen and buy Ge & Luke's music on all major online stores.