Going through a challenging life and a rocky relationship with God, Eric Cohen hasn't always been the greatest version of himself. This song is the result of that extremely profound narrative. Through the radio in his car, where he spent his days and nights, his love of music came to him like a message from God. The musician made the decision to completely alter his life with this new light he found in his car after hearing that tune on the radio. It was such a life-changing experience for him when the song affected him to the point where he felt like he was reborn.
And now, with Uptown's assistance, they have collaborated on a new song called "A.M.E.N." Eric is clearly sharing his enthusiasm for hip-hop with such ease in this song. The star takes his musical inspirations from Pink Floyd to Jimi Hendrix to Mac Miller and more, he is set to put his name next to these legendary figures.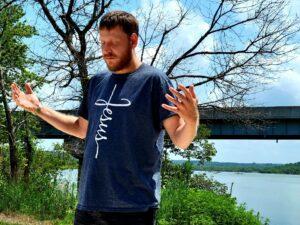 With his music, Eric is paving his own way. His most recent track serves as a message about his devotion to God and how his music may be a ray of hope in dark times. It is motivating and may lend a helpful hand to many people who are having issues with their spirits or their minds. The song is also fun to bop along to with its very throwback hip-hop sounds that transport us to the 1990s. With this song, you can tell right away that you'll like it because of the groovy beats, up-tempo instrumentals, and smooth flow.
The rhythm starts off straight away, with good, dynamic keys leading to a diverse rap delivery that spells "A.M.E.N." From that point on, you are taken in by the vibrations. You might raise your hands and start yelling the lyrics out with him as if he were a preacher; the vibes are so real and feel extremely deep. The ambiance, words, and the really slick delivery were all so unique, tying everything together quite nicely. I loved every bit of this song.
I particularly adore and admire musicians that remain true to their message while still producing excellent music. You might always share and listen to this song as a method to feel love and hope if you or someone you know is going through a difficult time. must give it a listen, find it now on Spotify and keep up with the amazing Eric Cohen on his social media accounts.